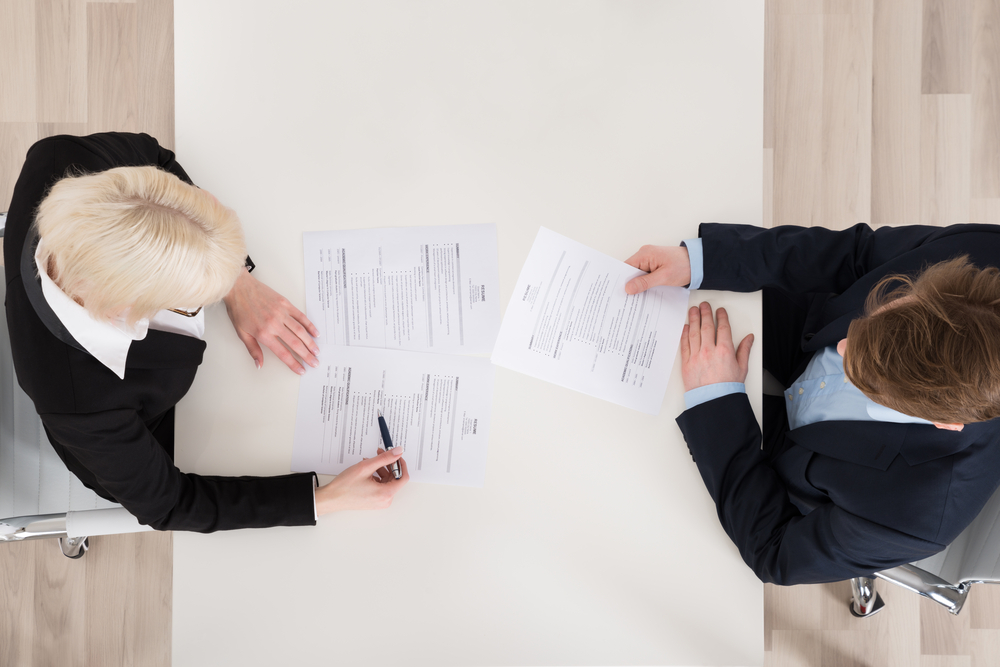 The technology industry's unemployment rate
hit 2.4 percent in August
, and tech employers are feeling enormous pressure to find tech pros with the right combination of skills and experience. Meanwhile, candidates have their pick of offers, and those with top backgrounds can demand considerable salaries and perks. In that sort of environment, job candidates might find themselves under a lot of pressure from a prospective employer to accept an offer. In a certain way, this behavior is understandable: executives aren't very sympathetic when managers complain about the difficulty of meeting deadlines with short-handed teams, so those managers often press job candidates to say "yes" to the job as quickly as possible. But recruiters and career coaches offer the same advice to tech pros in such situations: Don't knuckle under. Take your time. "Yes, people should leave themselves breathing room," said Lorne Epstein, an Arlington, Va., recruiter and author of
You're Hired: Interview Skills to Get the Job.
"It's a big decision and it needs to be thought through." Mary Cavanaugh, vice president of the Boston-based outsourcing and career-coaching firm Keystone Associates, agrees with that sentiment. "No matter what, the interview process is a protracted process," she observed. "The acceptance process should take time, as well." "Recruiters create a lot of heat and excitement," Epstein added. "But if you get an offer, you should take a week to think about it. That's a reasonable amount of time to do your due diligence."
Know the Company… and Yourself
Due diligence? Haven't you already researched the company to decide whether it's a place where you'd want to work? Even though most career coaches advise doing that research before you start interviewing, Epstein notes that many candidates don't engage in as much as much pre-vetting as they should. "If you haven't researched the company, now's the time to do it," he said. Even if you feel like you know the prospective employer well, Cavanaugh believes that, especially today, evaluating an offer requires real time and attention. "You should be looking at the whole offer, not just compensation," she said. "It's also about culture, about the team, about growth potential. You need to look at the offer more holistically." How a company treats you after it's made an offer is a reflection of its culture. "You should never hesitate to tell the recruiter or hiring manager, 'I need the time,'" Cavanaugh added. If they're leaning on you now, imagine what it will be like when deadlines are looming.
Set Expectations Early, and Nicely
Of course, you never want to be rude to a potential employer, especially when an offer is on the table. The key to handling the situation gracefully is to be honest and courteous from the start. For example, if you're not actively looking for work when a recruiter approaches you—which happens a lot in tech these days—level-set their expectations right away, Epstein said. Give them a timeframe you regard as realistic for deciding to make a move, and an idea of what your main considerations for a job-switch might be. Your family's opinions may carry much weight, for instance, especially if relocation is involved. Also, most employers think it's perfectly reasonable to ask for five business days to weigh your decision. "They're not going to pull their offer because you want five days," Epstein said. "They've spent a lot of time on pursuing you already." And, he pointed out, "Employers are paying a lot more attention to onboarding." That means they don't want to put a bad taste in your mouth by balking as a reasonable request; they want you to start the job in a happy state of mind. That's true even when you've got more than one offer on the table. "Always express gratitude, but don't be afraid to say you have other options you need to evaluate," said Cavanaugh. Tell the employer you want to be thorough, "so [you] can come to this role excited and ready to go."