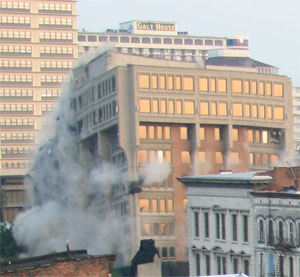 Companies ARE hiring IT professionals, but they're being incredibly cautious and selective, to the point where a single interview mistake could keep you from getting an offer. What are these mistakes that are so bad? Here's a list that includes a few novel mistakes
discussed on CIO.com.
Lying: It's better to say you don't know something than to pretend you do. And don't lie about your experience or education on your resume or application. An employer will rescind their offer if they find out.
Being Slow: People who walk and talk slowly are probably slow on the job, so remember to match the interviewer's pace and convey a sense of urgency when you answer their questions. If it doesn't seem like a fair way to evaluate someone, deal with it. Some managers think this way.
No Follow Up: Not following-up after an interview can be fatal, says CIO's Meridith Levinson. It conveys the idea that you're not interested in the job.
Arguing: Don't argue with the interviewer, even if they disagree with you on technical questions. Make sure your answers are technically correct by studying certification exams.
Being Negative: Don't speak poorly about a former employer or boss. Your interviewer will think you're a malcontent who can never be satisfied.
Being Disrespectful: Be respectful and avoid tech-speak when talking with recruiters or human resources managers. Remember that your attitude and behavior can keep you from getting the job.
Coming in Unprepared: Do your homework, customize your answers and prepare a list of relevant questions before the interview. Otherwise, the manager will think you're not all that interested in the job — and will hire someone else.
Photo:
Wblo via Flickr