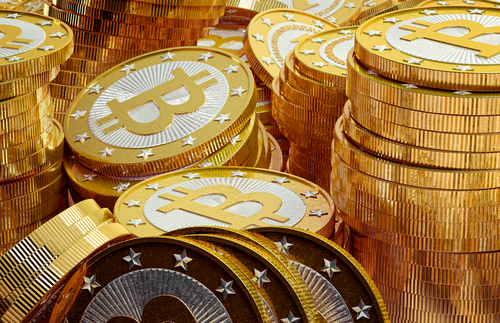 Dorian Nakamoto, the California man
exposed by Newsweek
as Bitcoin creator "Satoshi Nakamoto," has officially denied any involvement with the crypto-currency.
Newsweek
reporter Leah McGrath Goodman showed up at Nakamoto's door earlier this year, having tracked him down via public records, and claimed that circumstantial evidence pointed toward him being "Satoshi Nakamoto," the pseudonym for whomever published a paper in 2008 outlining the requirements for Bitcoin. While Goodman claims that Nakamoto admitted his involvement in Bitcoin ("I am no longer involved in that and I cannot discuss it," is how he's quoted in the
Newsweek
piece. "It's been turned over to other people. They are in charge of it now. I no longer have any connection."), he suggested in
a later interview with the Associated Press
that his quotes had been taken out of context. But the fervor over Nakamoto's identity hasn't died down, leading him to make a more public denial. In a statement posted March 17 on journalist Felix Salmon's
Twitter feed
, Nakamoto wrote: "I did not create, invent or otherwise work on Bitcoin." In the next paragraph, Nakamoto claimed he first heard of Bitcoin in mid-February. "After being contacted by a reporter, my son called me and used the word, which I had never before heard," he wrote. "Shortly thereafter, the reporter confronted me at my home. I called the police. I never consented to speak with the reporter." Nakamoto stated that, while he worked as an engineer and could program, he had never worked on "cryptography, peer to peer systems, or alternative currencies." Over the past ten years, a series of health crises and inability to find steady work have left him on the verge of insolvency. "My prospects for gainful employment has been harmed because of
Newsweek
's article," he added. "
Newsweek
's false report has been the source of a great deal of confusion and stress for myself, my 93-year-old mother, my siblings, and their families." In what could turn into a worrisome development for
Newsweek
, Nakamoto also claimed he's retained legal counsel, which hints at a possible lawsuit at some point in the future. If Nakamoto is "Satoshi Nakamoto," he has good reason to deny involvement in Bitcoin, as "Satoshi Nakamoto" holds hundreds of millions of dollars' worth of the crypto-currency—more than enough to make him a target of unscrupulous characters.
Image: Lightboxx/Shutterstock.com