[caption id="attachment_12396" align="aligncenter" width="500"]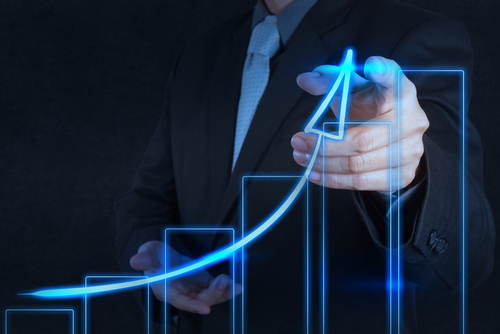 DRAM supply will be short, prices will be higher following Wuxi fab fire[/caption] Damage from an explosion and fire in SK Hynix's Wuxi, China DRAM fabrication plant will drive up global memory prices for PCs, servers, and other devices, according to new reports. Most of the damage from the Sept. 4 fire was to the air-purification systems and roof of the plant, according to announcements from parent company SK Hynix,
which predicted the fab would be back to full production in less than a month.
The Wuxi plant makes approximately 10 percent of the world's supply of DRAM chips; its primary customers include Apple, Samsung, Lenovo, Dell and Sony. SK Hynix is the world's second-largest manufacturer of memory chips, with a market share of 30 percent, lagging behind Samsung Electronics with 32.7 percent. In an update published Friday,
market-research firm DRAMeXchange reported
that damage from the fire, smoke and power outages left at least half the plant inoperable or at reduced capacity. The plant is designed to isolate damage in case of disaster so that at least one of its two parallel production facilities can remain online. The facility itself restarted production Sept. 7, according to a statement from the company. SK Hynix announced the plant had restarted production Sept. 7, but won't be back to full capacity until at least October, leading to "some temporary decrease" in its output of chips. The primary culprit is damage to its clean rooms, contamination of manufacturing systems, reconfiguration of manufacturing systems, and meticulous inspection and repair of clean facilities by Chinese government and SK Hynix crews, the company reported. SK Hyinx has flooded the site with engineers and repair crews to repair the damage, examine, clean and reconfigure the rest of the plant. Full repairs will take between three months and six months and reduce total output by two months' worth of production at the Wuxi plant – amounting to approximately 260,000 chips, according to DRAMeXchange. Spot prices for DRAM chips have risen approximately 27 percent since the fire, according to the report. SK Hynix shifted some of its production load to plants in its headquarters in Icheon, South Korea "in order to minimize disruptions" to its DRAM supply, the company announced in an email Sept. 12,
according to PCWorld.
It will also ramp up production in stages as portions of the damaged plant are cleaned and repaired to match what analysts expect will be a spike in demand for PC-oriented chips as the Oct. 18 ship date of Windows 8.1 approaches, analysts said. The global semiconductor market is likely to hit a record $39.89 billion, growing an average of 8 percent between 2013 and 2014, according to a
Sept. 3 report from the Semiconductor Equipment and Materials International (SEMI),
a global trade organization for semiconductor manufacturers. Total manufacturing capacity for DRAM will only increase between 2 percent and 3 percent during 2014, despite increases in spending on DRAM manufacturing equipment of 17 percent during 2013 and a projected 30 percent for 2014, the report concluded. At the same time, spending on semiconductor fabrication plants will increase 25 percent. Capacity for spending on DRAM fabrication equipment alone will grow 17 percent by the end of 2013 and another 30 percent in 2014, the report added. As of Sept. 12, the price of a 2GB DRAM chip of the kind used in laptop and desktop PCs had risen above $2 apiece – a 27.6 percent increase, according to DRAMeXchange analyst Avril Wu
as quoted in Computerworld.
By Sept. 16, the
spot price for DRAM, DDR3, 2GB 1600MHz chips had risen to $2.32
– a 6.4 percent increase during the previous 24 hours alone, while prices for 1333MHz version rose 5.96 percent, to $2.35. The ongoing impact of the fire on manufacturing capacity will continue to "impact supply sharply," Wu said, resulting in more increases in both spot prices and contract prices for PC memory chips.
Image:Shutterstock.com/everything possible