It's been a busy week for 505 Games. So busy that some of its booth staffed looked dazed at the end of E3's Day 1. The Los Angeles-based company's showcasing seven games here, including three exclusive to the Xbox Kinect. The Kinect titles are
Michael Phelps: Push the Limit
, which puts you in the swimming pool for Olympic-style competition. The shooter
Blackwater
lets you control the game from either traditional controllers or Kinect. And
Grease
lets you channel your inner John Travolta to dance and sing in the '50s style. Titles for other platforms include martial arts game
Supremacy MMA
.
WRECKED, Revenge Revisited
, is a follow up to the Xbox game
MASHED
. You play it to get into car-based combat (some would say that's normal in LA). There's also the footballer
Breakbacker Vengeance
and
Rugby World Cup 2011
. 505 is nothing if not aggressive, and its products are gathering interest for a variety reasons.
Team Xbox
calls
Supremacy MMA
"the most brutal knockout system in MMA gaming history." That says a lot.
Kotaku Australia
says
Blackwater
is "surprisingly competent" though it's bound to be controversial: It was developed with the help of former mercenaries and Erik Prince, the founder and former head of the notorious security firm (now renamed Xe). As for
WRECKED
, you can see its trailer
here
. It's launching this summer.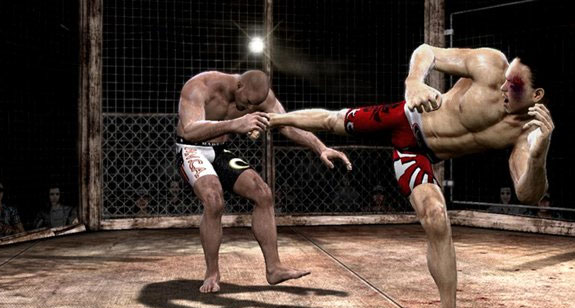 Source:
505 Games