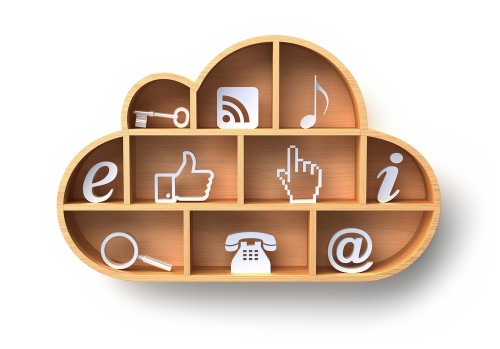 Enterprise spending on public cloud services will nearly double over the next four years, according to a new prediction from research firm Gartner. Specifically, it expects that spending to increase from $109 billion in 2012 to $207 billion by 2016. Enterprises spent some $91 billion on public cloud services in 2011, according to the firm. "While the challenges facing global economic growth persist—the eurozone crisis, weaker U.S. recovery, a slowdown in China—the outlook has at least stabilized," Richard Gordon, a research vice president at Gartner, wrote in a July 9 research note accompanying the data. "There has been little change in either business confidence or consumer sentiment in the past quarter, so the short-term outlook is for continued caution in IT spending." The bulk of that cloud-related spending is for what Gartner terms "business process as a service," followed by Platform-as-a-Service (PaaS), Software-as-a-Service (SaaS), and Infrastructure-as-a-Service (IaaS). Overall, Gartner predicts overall spending on IT will increase from $3.5 trillion in 2011 to $3.7 trillion in 2013. Enterprises aren't the only entity jumping to the cloud in a serious way: Gartner also recently predicted that
consumers will store more than a third of their digital content
in the cloud by 2016. That represents a significant spike from 2011, when an estimated 7 percent of consumer content ended up stored in the cloud. Overall, the research firm predicted that the average amount of data stored by a household could increase from 464GB in 2011 to 3.3TB by 2016. But your typical enterprise also faces far more challenges, when it comes to adopting the cloud, than your typical consumer. For starters,
the cloud raises a host of issues
related to everything from regulatory requirements to encryption and tokenization. Workers used to on-premises applications need to be instructed in the ways of the cloud, while IT administrators and other company pros often need to learn wholly new dashboards and processes in order to effectively handle online services. Nonetheless, if Gartner's predictions end up being correct, then companies will evidently have viewed the benefits of the cloud as outweighing the costs and potential drawbacks. In fact, if companies remain cautious on spending in general, then the cloud could prove a boon for IT vendors looking for revenue and growth.
Image: Slavoljub Pantelic/Shutterstock.com