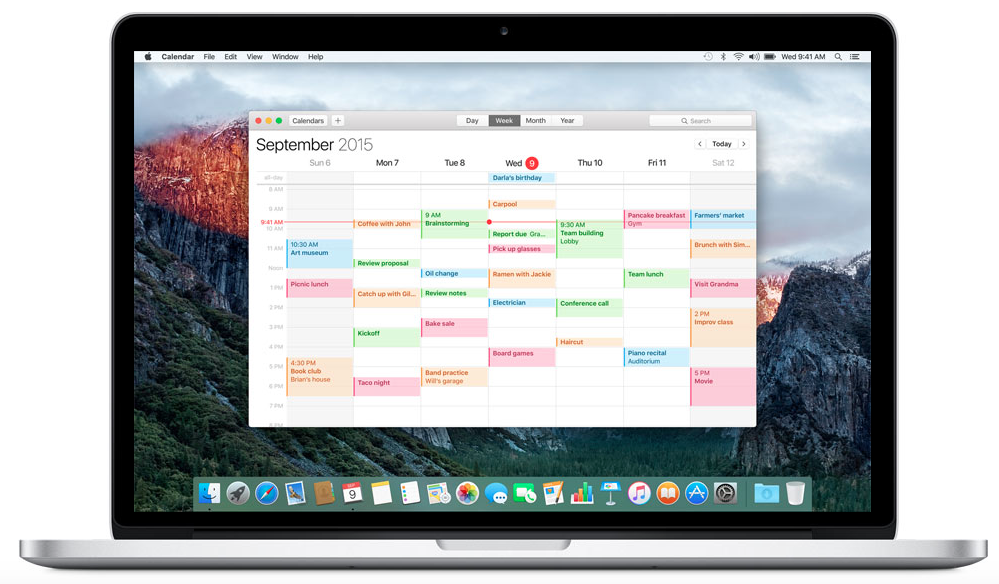 Apple's
Worldwide Developers Conference (WWDC)
, scheduled to run June 13-17 in San Francisco, could offer quite a bit to tech pros who work in the iOS and Mac OS X ecosystems. Here are some of the potential announcements:
iOS 10
Apple inevitably uses its annual WWDC to offer a preview of the next version of iOS, its mobile operating system, and this year will almost certainly prove no different. The big question, as always, is how many new features will appear as part of the update. In the case of iOS 10, the features in question might have little to do with what users actually see, and much more with what developers can do under the hood. Sure, there may be some design adjustments—it seems unlikely that Apple could keep a major UX overhaul under wraps for this long—but the Next Big Thing could very well be an opening of the Siri SDK to third-party developers. (For those who don't participate in the iOS ecosystem, Siri is the voice-activated digital assistant incorporated into the interface of every iPhone and iPad.) With Amazon, Google, and Microsoft all rushing to produce ultra-useful, super-smart A.I. bots, Apple must update its own digital assistant or risk being left behind; the easiest way to supercharge that growth is to give developers access to an SDK that will allow them to build Siri-enhanced apps and features. Apple, in turn, can use that developer data to improve Siri's performance. In addition to the Siri SDK, Apple may introduce a handful of user-centric features, including (but certainly not limited to) a "dark mode" that would replace the white backgrounds for native apps with darker ones; for larger iPhones, there may also be split-screen functionality for apps. In addition, Apple may roll out the ability to preview apps by touching their respective icons on the homepage.
Mac OS X 10.12
The biggest rumor floating around is that Mac OS X will finally get Siri, allowing users to speak to their MacBook in order to accomplish tasks. Sites such as MacRumors have recently printed screenshots of a Mac OS X toolbar with a wavy icon that could represent this Siri functionality. In terms of branding, Mac OS X may finally become "MacOS," in line with Apple's other software hubs (iOS, WatchOS, etc.). On the apps front, Apple may roll out significant improvements to Apple Music, its streaming-music hub. Although Apple's considerable marketing clout has translated into millions of Apple Music users since the service's debut last year, the company has faced a multitude of complaints related to its interface (overcrowded, some claim) and bugs (including a nasty one that deleted music from users' hard drives). Those Apple Music complaints have merged with broader criticism about the unwieldiness of the iTunes platform, which must now serve not only music, but also apps (via the App Store), movies, and television shows. While it seems unlikely that Apple will introduce a new, streamlined way for users to download their favorite content, some pundits and analysts are hoping against hope that such a thing might happen at this year's WWDC.
New watchOS
Developers and tech pros interested in building software for the Apple Watch, take note: as of this summer, Apple asks that you only submit native apps for watchOS. That suggests the company
plans to boost how fast native apps run
on the Apple Watch (slowness has been a frequent user complaint). Whether it plans that speed increase via hardware or software tweaks remains to be seen. Aside from that, Apple remains characteristically tight-lipped about any new features present in the upcoming watchOS 3; improved voice control may very well be in the cards, given Apple's rumored focus on Siri at this WWDC. And it's definitely not saying anything about when new Apple Watch hardware might make its debut, although some Apple-watchers are holding out for later this year.
Apple TV
Apple TV may end up with more Siri-related features, and it may integrate in some way with HomeKit, Apple's connected-home platform.
What Not to Expect
Apple won't give the audience any glimpse of the upcoming iPhone, no matter how much Apple fans beg, although it might show off a new MacBook or two. It also seems unlikely that the company will show off any new Watches (but never say never). This WWDC, just like its predecessors, will devote nearly all of its focus to software.