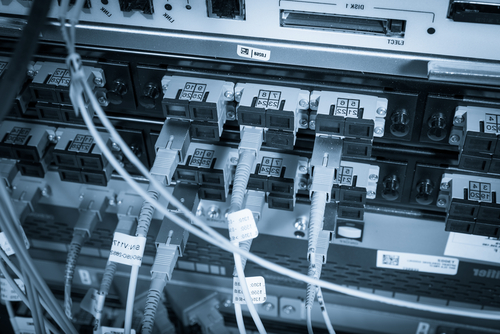 F5 announced April 4 it would report second-quarter fiscal revenues much lower than previous guidance, leading to worries that the overall application-delivery market might be weaker than expected. F5 didn't report any supply-side problems. Instead, the problem appears to be demand. F5 said that its revenue for the quarter is expected to be $350.2 million, below its guidance of $370 million to $380 million. Profits should be down too: the company claimed that its earnings per share would be between $0.79 to $0.80 per diluted share, compared to guidance of $0.93 to $0.96. John McAdam, F5's president and chief executive officer, said the revenue shortfall resulted primarily from a slowdown in North America, and, to a lesser extent, EMEA sales. Meanwhile, sales in Japan and Asia-Pacific were essentially in line with the company's expectations. "From a market perspective, telco bookings were down sharply on both a sequential and year-over-year basis," McAdam wrote in a statement. "U.S. federal sales were also down significantly from the second quarter a year ago." F5 began life as a maker of load balancers, products that spread the bandwidth load from one piece of networking equipment to the other. While F5 took off like a rocket—it made
Fortune
's list of the 100 fastest-growing companies in 2010—recent quarters have been, well, dismal. In fact, F5 will report the fourth consecutive quarter of decelerating year-over-year product growth, Piper Jaffray analyst Tory D. Jensen
wrote in an April 5 note
. Both Piper Jaffray and Citigroup downgraded F5's stock. Jensen also listed his suspicions about what was behind F5's preannouncement, including the fact that F5's security products have grown significantly. Given that F5 will apparently report a 9.8 percent year-over-year decline in sales, Jensen said he has his doubts about the viability of the overall application-delivery controller (ADC) market. Jensen's estimates show that F5's ADC sales should be down about 10 percent, year-over-year. "We believe several factors have impacted F5's product growth and they include a significant slowdown in server virtualization, market share losses, emerging risk from SDN architectures, and increased penetration levels of ADCs," he wrote. "F5 does have a significant number of new product introductions that should help accelerate product growth (BIG-IP appliance refresh, layer 3-7 firewall, Deep Packet Inspection, Diameter Routing, refreshed operating system), but we have become incrementally more concerned with respect to the opportunity for healthy growth in the ADC market."
F5 and Fortinet engaged in a bit of a battle
over the fastest firewall earlier this year, but F5's business still seems to be tied to the ADC market, which includes Riverbed, Citrix, Radware, and A10 Networks, among others. As companies head into the second-quarter earnings season, concerns about the viability of the long-term market could prompt some tough questions.
Image: kubais/Shutterstock.com