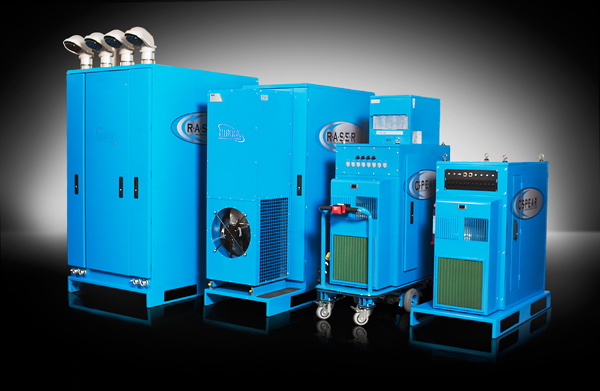 How much radiation can the human body withstand in space—a big concern as space tourism ramps up? If you don't know, don't worry: the Federal Aviation Administration (FAA) is on the case, with help from specialized datacenter provider Elliptical Mobile Solutions.
Nor-Tech confirmed
that it is working with Richard Branson's Virgin Galactic and the FAA to develop servers that will help test the amount of radiation humans can withstand as they enter space. Our atmosphere normally does the job of blocking most harmful radiation; in space, however, that protection is eliminated. The FAA is concerned about the possible radiation exposure of humans traveling at altitudes of up to 100 km above the Earth. Commercial space flight is overseen by the Federal Aviation Administration's Office of Commercial Space Transportation, which has conducted a series of public teleconferences trying to ascertain the concerns of the industry and the public before it enacts rules governing spaceflight in Oct. 2015. FAA required a ruggedized data center as part of the process, and EMS' channel partner, Nor-Tech, offered a solution within the agency's budget:
the RASER HD modularized data center
. The FAA needed a High Performance Computing (HPC) solution that could function securely outside of the data center and in varying physical conditions. Due to security concerns pertaining to the work being done on the supercomputer, it was required that the system not be connected to the Internet, according to the case study. What does ruggedized mean? In this case, Elliptical and Nor-Tech designed it as a NEMA 4 enclosure that can operate indoors or outdoors and provide protection against falling dirt, rain, sleet, snow, windblown dust, splashing water, and hose-directed water; it also needed to remain undamaged by any external formation of ice on the enclosure. "A unique requirement for this project was the high density of computing that was needed due to limited deployment space," Dom Daninger, Nor-Tech's vice president of engineering, wrote in a statement. "EMS assisted Nor-Tech with the design of the R.A.S.E.R. HD cabinets which can handle up to 80KW of power for each 42U enclosure. This gives Nor-Tech an unprecedented density of computing. The enclosure's robust liquid cooling system allows it to be completely sealed without the risk of overheating." The self-contained RASER HD measures .89" tall x 47" wide x 64" long and just over one ton. It features a redundant cooling system configuration with self-adjusting valves, using either warm or chilled water, and requires only a mechanical hookup. The self-contained RASER produces 2200 CFM of airflow with up to 48,000 BTU of heat load and an air temperature increase of up to 25°F. Ruggedizing the data is both a feature and a benefit, as it must be either stored in an open room or at least a room that measures 1,600 cubic feet. However, the RASER data center is both insulated and provides active fire protection. It's not exactly clear why the FAA needed a ruggedized data center for its testing, although it's possible the agency is concerned that it will be possibly exposed to the same sort of radiation that it will be testing on its other samples.
Image: Elliptical Mobile Solutions