[caption id="attachment_9741" align="aligncenter" width="618"]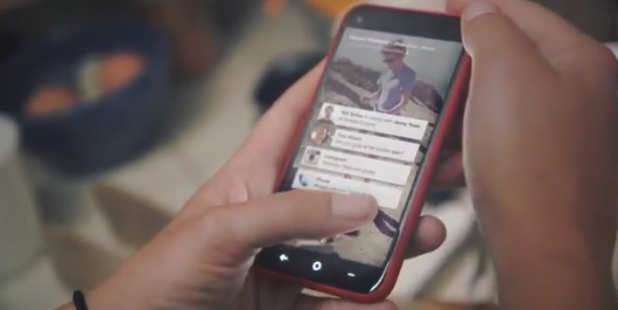 Facebook Home makes the social network's features front-and-center on Android phones and tablets.[/caption] When it comes to building software, sometimes it's a good idea to "eat your own dog food" (as the saying goes) and give the prototype a real-world test run. If you're developing an app for Android, for example, it can pay off to enlist testers and developers who actually use Android smartphones and tablets on a regular basis. Facebook may have forgotten this lesson. TechCrunch reporter Josh Constine has suggested,
in a widely circulated report
, that Facebook "didn't realize just how important widgets, docks, and app folders were to Android users," which led to the social network's testers and developers leaving certain features out of the new Facebook Home app for Android. Constine believes that Facebook employees' use of Apple's iPhone as a "standard" device led to few of them chowing down on good ol' Home dog food. After installing the Home app, the Android user's screen displays a modified version of the Facebook news feed, with an emphasis on images. Other features include "Chat Heads," a messaging interface that sprinkles the screen with little icons of friends' heads. "Facebookers could request an Android handset, but otherwise would basically get an Apple phone by default," Constine wrote. "That wasn't as dangerous years ago when the iPhone still had more marketshare and Facebook users, but since then Android has rocketed into the lead." Right now, Facebook Home has 8,849 one-star reviews on Google Play—roughly half of the total reviews. Some 2,172 users gave the software two stars, while 1,559 opted for three, 1,204 for four, and 3,006 for five. "It takes away all my widgets and doesn't have an option to add them back," one Google Play user wrote as part of his one-star review. "I can't create folders to put all my apps in nice and neat. This has all the functionality [of] a 1st generation iPhone. Rubbish."
TechCrunch quoted analytics vendor Distimo
as saying that Facebook Home is tumbling on the Google Play rankings, despite Facebook's full-press marketing campaign. On Google Play, a graph of Home installs spikes right after the app's release, only to decline rapidly over subsequent weeks. The software is clearly facing some issues, at least with regard to popular opinion and downloads. But it's not so easy to pin Facebook Home's problems on a simple lack of Android-specific features. When Facebook unveiled Home, it also announced the Facebook Home Program, which will partner with carriers and device-makers to pre-load the software onto select devices; the first "Home" phone was the HTC First, which debuted at a price of $99.99 before AT&T slashed that down to the low, low price of 99 cents with contract. When a carrier drops the price of a phone to virtually nothing within weeks of its debut, that's not a good sign at all. HTC and AT&T tried to cover by
claiming the price cut was promotional
, but it's rare for companies to jack the price of a phone once it's been lowered to such a degree. Facebook Home's issues might stem from the most fundamental source: Android smartphone users weren't clamoring to skin their devices with Facebook features, and nothing in Home's relatively limited feature-set is sparking their interest. Facebook clearly built the software as a way to increase its "stickiness" with mobile users, while jamming a thumb in the eye of Google (its rival on the social-networking front) in the bargain. But as Home continues to muddle through its initial rollout period, it's clear it wasn't built to fulfill an aching need on the part of the Android community.
Image: Facebook