[caption id="attachment_17275" align="aligncenter" width="555"]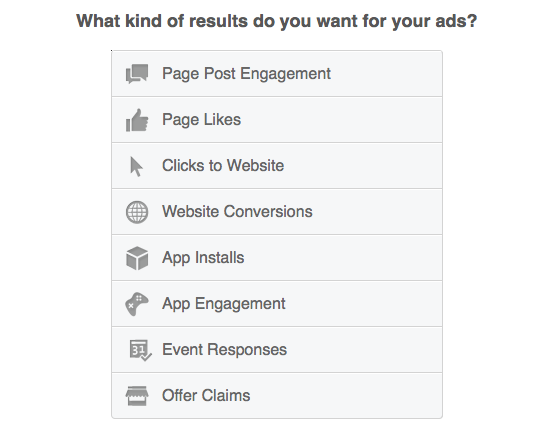 Facebook's ad-creator interface.[/caption] Facebook has booted two partners from its mobile ad-measuring program,
according to a new report in AdExchanger
. Facebook reportedly accused the two agencies, HasOffers and Kontagent, of violating their respective agreements with the social network by retaining user data for an unacceptable length of time. That leaves 11 mobile marketing partners still working with Facebook on ad measurement. "After working with a third-party auditor to review the practices of all our mobile measurement partners, we discovered that some weren't adhering to the terms they agreed to," Facebook said in a statement reprinted by
AdExchanger
. "As a result, we've removed a couple of our partners from the program. We take our contracts seriously, and will continue to act swiftly anytime we find out they are being violated." As the publication points out, Facebook depends increasingly on mobile-ad money to keep its bottom line growing, and will vigorously defend against any entity—internal or external—it views as putting that revenue in danger. In late 2013 (
according to VentureBeat
), HasOffers admitted that it had violated Facebook's user-data policies. "Specifically, our MobileAppTracking platform inappropriately allowed advertisers to obtain device-level attribution and performance data," HasOffers chief executive Peter Hamilton wrote in an email to clients at the time. "This was a mistake on our part." The agreement with Facebook only allowed his company "to present aggregate and anonymous level—e.g., at the ad group level—reports and information to our partners and clients," the email added. Device-level attribution and performance data, in theory, would allow advertisers to identify and target customers in very specific ways. Facebook, always anxious to avoid public blowups over privacy, wouldn't want its partners to have that sort of data at their disposal. And so the social network took what it viewed as the logical course of action: booting HasOffers from its network. It must have thought Kontagent did something similar in order to earn the same fate. UPDATE: Peter Hamilton, chief executive of HasOffers, wrote in a
corporate blog posting
that his company "did not violate any privacy regulations, and there was no data leakage or inappropriate data provided to advertisers." He also claimed that HasOffers had disclosed its data storage and deletion processes with Facebook during a September audit, and had sought clarifications in order to align its products with the social network's terms of service. Nonetheless, Facebook terminated the relationship in a phone call earlier this week. "I certainly implored Facebook to at least take an in person meeting to discuss the events and anything that can be done to give them full comfort in the relationship," Hamilton wrote in a subsequent email to Slashdot. "They were not interested in granting that request. I certainly hope they will at some point reconsider. As I said before, we had a blast helping to build the MMP program and came so far together."
Image: Facebook