[caption id="attachment_16964" align="aligncenter" width="500"]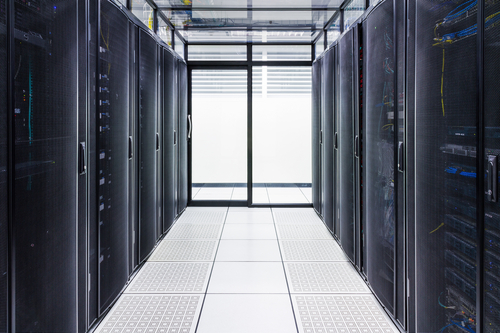 More companies want to make their on-premises datacenter a thing of the past.[/caption] In a Feb. 4 speech to financial analysts in New York City, SAP co-CEO Bill McDermott suggested that his company would continue to invest heavily in the cloud, in hopes of tethering more clients to its services. "The cloud is where we are taking the company," he told the audience,
according to InformationWeek
. SAP's cloud billings and cloud subscription revenue both rose by double digits last year; while the company rebuilds the bulk of its software portfolio to work via the cloud, it continues to offer clients a choice of "traditional" on-premises software licensing. Virtually all of SAP's rivals boast some sort of cloud platform. Like SAP, these enterprise-software companies realize that the way to seize a far larger percentage of clients' technology budgets is to offer them a broad collection of services via a Web browser, without any complex support infrastructure to install. (When it comes to the CIOs, system administrators, and other professionals who must wrestle with technology on a daily basis, the seamlessness of cloud-based software can prove powerfully attractive.) But for IT vendors, shifting portfolios to the cloud comes with a fair bit of handwringing, as it requires the abandonment of high-margin legacy businesses—IBM and Oracle, for example, have seen their hardware sales suffer as more businesses shift to the cloud. SAP hopes that its HANA in-memory technology, which can speedily process massive amounts of information, will prove the competitive differentiator from all those other rivals; the platform will also back SAP's cloud offerings. But is that extra speed enough to attract new customers? Some of SAP's biggest rivals, including Oracle and IBM, are constructing their own in-memory offerings, which could dim HANA's uniqueness. SAP's biggest challenge, however, may come from startups providing cloud-based business applications at a supremely affordable price. While Salesforce enjoys positioning itself as the biggest threat to "old school" enterprise giants such as SAP and Oracle, the true existential danger may stem from the tiny firms that follow in Salesforce's wake, which could exploit mobile and the cloud in new and seamless ways that make SAP Business Suite or Applied Analytics look like software dinosaurs. Faced with an army of startups and midsize tech firms that use new analytics technology to deliver services at a rapid clip over the Web, HANA might not prove the differentiator that SAP needs to dominate the enterprise-cloud space.
Image: Yentafern/Shutterstock.com