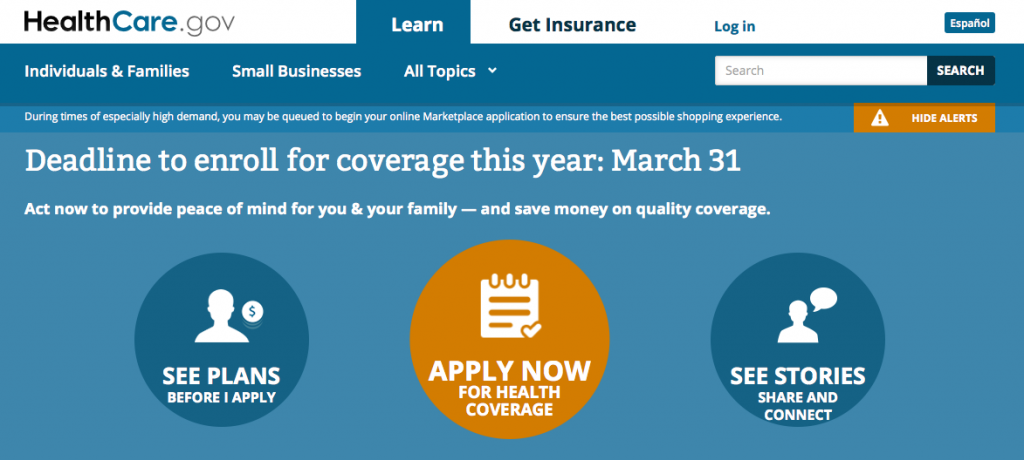 The Obama administration claims that
roughly 6 million people
have signed up for a healthcare plan under the Affordable Care Act (ACA), the highly controversial law. Administration officials had originally hoped for 7 million signups by March 31, the deadline for those who want healthcare coverage in 2014. But those officials aren't conceding defeat over the lower signup figure; instead, they're attempting to cast it as a strong rebound from Healthcare.gov's disastrous rollout last October.
Click here to find more project management jobs.
That Website, which allows people to sign up for healthcare under the ACA, famously experienced a series of disasters in its first few weeks of public life, including frequent site crashes and an inability to sign up for plans. The site's working more smoothly now, but some state-run exchanges are still experiencing issues—most notably Oregon's, which
Politico
recently called
"Obamacare's biggest technological disaster."
The federal government managed to repair the early issues associated with Healthcare.gov by throwing millions of dollars and a "surge" of engineers at the Website's various issues. But most companies don't have infinite resources to throw at a massive repair job; when launching a major project, avoiding a total debacle comes down to preparation:
Lock Down That Feature Set
There's no greater enemy to delivering a project on deadline, and within budget, than the dreaded "mission creep." Locking down specifications and feature sets early in the process of developing an app or Website can go a long way toward avoiding problems later; just look at Healthcare.gov, which was reportedly hobbled in its development by foggy IT specifications.
Prepare for Data Load
When rolling out a major IT initiative, many companies do it in stages: even tech behemoths such as Google and Facebook will launch a new product to a small group of users, and see how it works, before releasing it to the broader community. In contrast, the Obama administration decided to "go big" and open Healthcare.gov to everybody in the country at once, overwhelming the underlying datacenters and leading to frequent crashes and delays. (Although to be fair, regulations may have prevented officials from any course of action other than launching the Website wide.) Before launch day, make sure your IT infrastructure can handle your product's load.
Choose Your Contractor Carefully
As Oregon's experience demonstrates, it helps to choose your contactors carefully. State officials
accuse Oracle
of failing to deliver on its promised work; whether or not the company is truly responsible—executives aren't commenting—the debacle reinforces a central rule of project management: make sure all contracts are watertight, with milestones and clauses that ensure the work meets requirements… or else.
Test Thyself
Early and frequent testing can help squash bugs. (However, testing's most effective when paired with locked-down feature sets and specifications.) Good luck—and take comfort in the thought that, even if your next project slides off the rails, its chance of ending up on the front page of the world's newspapers is probably pretty low.
related articles