[youtube http://www.youtube.com/watch?v=B-sVPihKxmE&w=560&h=349]
At the Future of Web Apps conference in Las Vegas, I spoke with Jonathan Hull of
NING
about how users are connecting and providing value back to their communities. A few examples Hull gave:

A professional community evolves into a pro/am community
:
Shewrites.com
is a network for female writers and authors. Originally designed for professional editors and authors to talk to each other, the site expanded to allow amateurs to join. Those who have never been published are asking questions of professionals on how to get started. The community has been very supportive.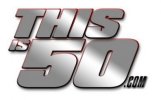 Showcase fans' talent on an authorized platform:
This Is 50
is a community for fans of 50 Cent. Fifty fans who are also artists can showcase their music to recording industry professionals, and most importantly to 50 Cent himself and those who produce his music. Every week 50 Cent's A&R guys select one song to showcase in a feature they call "Independent Fridays."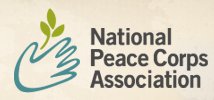 Experience it before you experience it:
Peace Corps Connect
is a site for past and current volunteers, and those interested in joining.