[caption id="attachment_9673" align="aligncenter" width="500"]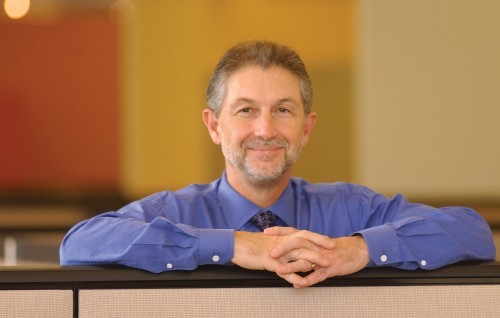 Shane Robison, Hewlett-Packard's former chief strategy and technology officer.[/caption] It's bad news when a company founder leaves—but things can be even worse when a chief executive departs. Enterprise flash storage company Fusion-io suffered both problems May 8. Fusion-io said that two of its co-founders, chief executive David Flynn and chief marketing officer Rick White, had stepped down to "pursue entrepreneurial investing activities," apparently transforming themselves into venture capitalists. Both will still serve on the board and in an advisory capacity, but the troubled storage maker will have a new hand on the reins: Shane Robison, Hewlett-Packard's former chief strategy and technology officer (and who's also served at AT&T Labs, EDA vendor Cadence Design, and Apple). That's not the only major executive move. A week ago, Pankaj Mehra succeeded Neil Carson as chief technical officer; Carson was apparently demoted to the role of Fusion-io Asia Pacific CTO and vice president. (Maybe Steve Wozniak, who has been "chief scientist" at Fusion-io since 2008, can help right the ship.) With no real explanation forthcoming from the company, industry watchers are forced to read the tea leaves proffered by Scott Sandell, the lead independent director of the board. "Over the course of his career, Shane [Robison] has demonstrated an ability to develop the critical corporate strategies to help innovative companies scale and grow globally," Sandell wrote in a statement. "Shane's understanding of our business, significant international experience, and deep industry and partner relationships make him ideally suited to lead Fusion-io as we seek to accelerate the company's strategic and financial goals to enhance shareholder value." Whether Flynn was able to execute the corporate strategies necessary for Fusion-io's growth is questionable. In April, Fusion-io reported a net loss of $20 million (versus a loss of $3 million a year ago) and revenues of $87.7 million, down 7 percent from a year ago. Revenue fell 27 percent from the preceding quarter.
SeekingAlpha noted
a ton of insider selling during the month of April by senior executives, whose suspicions that the stock would fall were apparently justified. On the other hand, company executives reported continuing relationships with Facebook, Apple, Spotify and Box, implying that the company's future was in good hands. It also recently bought NexGen Storage, bringing flash technology down into the SMB market. Unfortunately, Nexgen's contribution was de minimis. Or, put another way: "De minimis, meaning that you bought a company with no revenue?" Barclays analyst Benjamin Reitzes
asked during a recent call
with company executives. "De minimis, meaning that we bought a company that has a revenue stream that's coming," Dennis Wolf, Fusion-io's chief financial officer, corrected him. Fusion-io may have several sizeable customers; company executives have also said that they sell to HP, Dell, and IBM, with each of those represented more than 10 percent of its revenue. But how many of those customers are wondering why Flynn and White bailed out?
Image: HP