Big Data startup Gainsight describes itself as the first and only complete customer success management platform to leverage Big Data predictive analytics. The company offers a SaaS suite that, when integrated into Salesforce, automates a company's workflow around customer retention and upsell opportunities. In April, the four-year-old company's growth was boosted by a $9 million injection of Series A funding from Battery Ventures.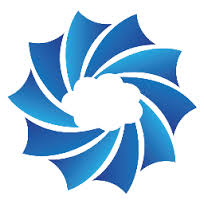 The majority of Gainsight's 47 employees are based in its Mountain View, Calif., headquarters. The company also has an onboarding and support office in St. Louis, as well as an engineering team in Hyderabad, India. Gainsight is currently hiring for full-time positions in multiple locations, including several technical, marketing, sales and customer success positions in Mountain View, on-boarding personnel in St. Louis and software developers in Hyderabad. The VC community's interest is bringing a sharp focus on Gainsight, says Co-Founder and President Jim Eberlin. In turn, that's helping the company hear from a better and better caliber of job applicants. "Gainsight is a tech startup that is well-funded and backed by a name brand venture capital firm that has committed to this market and company," says Eberlin. "This helps us attract the very best technical candidates with the characteristics we need, including commitment and persistence with short, iterative timeframes for deliverables."
How to Read a Job Posting
Pay very close attention to the company's online job descriptions to make sure your skills are tailored to the position. Also, find some way to distinguish yourself from the crowd. Depending on the need -- such as data analytics, UX or mobile – jobs have very different characteristics and goals. "Our advice is to be bold, stand-out, and show us not only how you would make an impact at the company with your given skill set, but how your values align with ours and differentiate you as a candidate above the noise," Eberlin says.
Making Your Approach
Not surprisingly, Gainsight's environment is demanding, especially given the company's growth. "Overall, we look for someone that fits into a fast-paced, successful tech startup culture," Eberlin explains. In addition, you'll need to be able to articulate how the customer fits into the business equation. Says Eberlin: "A fundamental background to all of our hires, both management and execution-level, is customer satisfaction and customer-centricity."
Advice for Experienced Professionals
When it comes to management positions, Eberlin says that Gainsight is looking for "the hungry candidate with similar successes that we can validate." At the execution level, he looks for "high energy and super smart people. But we want those that really get what we do for our customers, so they understand the value proposition."
Advice to New Graduates and Interns
Right now, Gainsight doesn't have any available openings at the entry level, although the Marketing group does have some recent graduates on its team. "Due primarily to the stage of business that we're in, their work receives a ton of visibility as well as hands-on feedback all the way up to the CEO," Eberlin says. The company does sometimes bring on interns, who usually come from personal and professional recommendations. While it hasn't yet advertised openings for interns, it's something that Gainsight may do in the future. The interns on board today are working in Marketing and Sales Engineering.