Driven by greater-than-expected sales,
General Electric
will hire more programmers and engineers than it had anticipated at its software development center in San Ramon, Calif.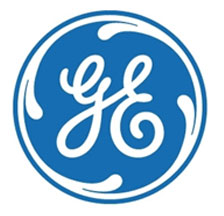 Bloomberg reports that a total of 800 people will work there on programs that compile and analyze data from jet engines, locomotives and wind turbines. Since 2011, the center's staff has grown from four to between 600 and 700 now. Initially, the company had expected
a total of 400 people
to work at the center. The first 10 programs developed at the facility have generated sales of $290 million so far this year, said GE Vice President Bill Ruh, who runs the center. He told Bloomberg:
"We're way ahead of where we thought we'd be in terms of offerings, and we're very happy with the revenues as well.… We've learned we can do this, and it's turning out to be bigger than we thought."
Earlier this week, GE introduced new products for oil and gas, airline operations, electrical grid monitoring and rail car use. GE has long been an advocate for what it calls
"the Industrial Internet,"
which connects machines to machines to allow for data sharing and device management without human intervention.