Cognizant Technology Solutions
has a growing business in global consulting, IT and business process services, and its workforce is an important part of the equation.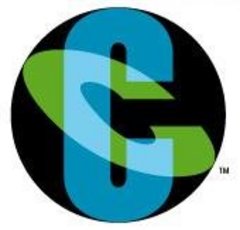 In an interview with Dice News, James Lennox, the Teaneck, N.J., company's chief people officer, said Cognizant was hiring for several thousand full-time positions in North America through the end of 2013. However, the company wouldn't break down hiring details further, noting country hires would depend on the nature of projects won and delivered. In the past few years, Cognizant has made investments in U.S. development centers in College Station, Texas, Tampa, Florida, Minot, N.D. and Des Moines, Iowa. "Over the coming years, we are looking to grow these facilities and expand into newer ones based on business needs," he said. At the end of June 2013, Cognizant had more than 164,000 full-time professionals globally, compared to more than 145,000 employees the year before. More than 27,000 of the 164,000 professionals were in North America.
What It Looks For
For both entry-level and senior-level positions, Cognizant looks for a broad base of technical and industry experience. It seeks a "combination of experienced lateral hires from the market and fresh engineering and management graduates from campuses," as Lennox puts it. He describes experienced lateral hires as
senior developers
,
program managers
, client partners,
technical architects
,
business consulting professionals
,
IT infrastructure experts
and experts across
social
,
mobile
,
analytics
and
cloud technology architectures
.
The Interview Process
Candidates need to demonstrate, with examples, how their previous experience makes them a good match for the job. "It's important that candidates come with an understanding of our business model, having looked at our website, and prepared with well thought out questions," Lennox says. They'll face a series of interviews in which a team of experts will evaluate their technical skills, as well as how their experience will fit into Cognizant's culture. Interviews start with a recruitment team and end with conversations conducted by the business unit. For undergrads and MBAs, the process includes both on campus interviews and a second round of interviews in one of the company's offices across the country. An FYI: Prospective hires must be able to work in virtual teams. Says Lennox: "Cognizant is task- and team-based, not geography based. This structure is made possible by our global services delivery model, which enables real-time knowledge sharing and interaction with colleagues around the world."
Advice for Seasoned Professionals
When recruiting specifically for seasoned IT hires, the company's requirements differ by business unit. But overall, Cognizant looks for individuals who have at least a bachelor's degree in computer science or a Bachelor of Tech in
engineering
. They need a core understanding of the software development life cycle, including hands-on development and design of
J2EE
/
.NET
/
C++
applications. Cognizant also requires a minimum of three to five years of technology-focused work experience in an enterprise context. "Outside of the various technical skills that we look for, we look for candidates who are sharp, flexible and able to operate in an unstructured environment," says Lenox. "Basically those who will fit into our DNA. Although we're a large company, we still maintain an entrepreneurial spirit, which we look for in all candidates that we hire."
Advice for Recent Graduates
Cognizant has an active campus-hiring program in North America, interviewing undergraduates and MBAs through on-campus activities including career fairs, information sessions, networking events, case competitions and through partnerships with national organizations and student clubs. "Each year, we hire a few hundred students from approximately 30 universities and business schools into various roles, including developer, business analyst, infrastructure solutions analyst, quality engineering and assurance analyst, and consulting," Lennox notes. All campus hires go through a training program -- a consulting boot camp for MBAs and a four-week program for undergraduates -- before they are placed in client-facing roles or in projects across the country. "When we recruit undergraduates, we look for smart, dynamic candidates who have a balance of analytical, technical and interpersonal skills, plus an interest in solving our client's business and technology problems," says Lennox. The company looks for students with a bachelor's degree in a technology major, such as management information systems, computer science, information technology, electrical engineering or computer engineering. They must also have strong analytical and problem-solving skills, and the ability to program in at least one language or framework, such as C, C++, Java, .NET or Perl. MBA recruits come from top business schools. Lennox says they should be "dynamic, entrepreneurial graduates who are looking for a career in consulting." Cognizant typically hires students who've had pre-MBA work experience of three to six years, that have exceptional verbal and written communication skills, strong presentation skills and global acumen. The company also has a small internship program for MBAs. Interns are recruited in the spring and complete 10-week internships in the company's management consulting practice.