Jama Software, a privately held company that develops management software to help businesses solve complex delivery challenges, has seen substantial revenue growth since it was founded six years ago. Executives of the Portland, Ore.-based firm say sales have doubled each year for the last four or five years. In 2012, sales were $8.5 million, and they're poised to double again this year, they say.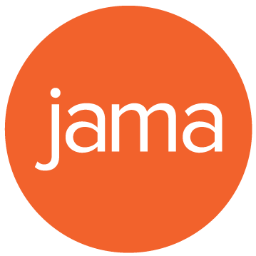 So these are heady times for Jama. In 2011 and 2012, Forbes named it one of the top 100 most promising companies in the U.S. In August, it raised $13 million in venture funds. The company says the growth is driven by rising demand for its type of products. "A lot of market forces are combining at once," says Jeff Holman, an engineering manager at Jama. "We're seeing a lot of increase in collaboration in the market that's tied to specific business processes. Our customers are companies building extremely complex hardware and embedded systems. We solve problems for those companies." Jama currently has about 90 employees and plans to double its workforce within the next 24 months. Many of its new hires will work in its engineering department. Hiring managers look for employees who are smart, passionate, like working in teams, take pride in the products they build, are active in the open source community or spend time working on side projects, says Holman. They also prefer employees who have experience with large Web applications and can handily pick up any kind of language.
Making Your Approach
Holman says prospective candidates should demonstrate that they have an interest in the company's work. On its website, Jama has a demo that candidates should try so they can get a sense of the work they'll be doing. "If we get to the phone screening and see that they have tried the product, that's definitely huge points for them," adds Cristian Fuentes, another engineering manager.
Standing Out
Having the right technical background and demonstrating you can do the job is obviously helpful in the screening process, but Holman wants to see more. "The thing that sticks out to me is how they can make the job better, not just 'I can write code,'" he says. "What did you do as a team member [in your current or previous position] that made you more valuable?" Funtes says hiring managers like to see a bit of your personality in your cover letter, something that gives them a sense for whether they'd want to partner with you in a startup or work with you on a project.
Advice for Experienced Professionals
Experienced candidates should demonstrate their previous work experience and depth, but also show how they can mentor junior developers and make them better. "[We're interested in] how they can improve people, and they should show the success and failures of things they've done," says Holman.
Advice for New Graduates
New graduates can make up for their lack of experience by showing their passion for technology work. "Show us why you like to build software applications," Holman advises. "What do you appreciate? What motivates you? Bring examples of projects from school."