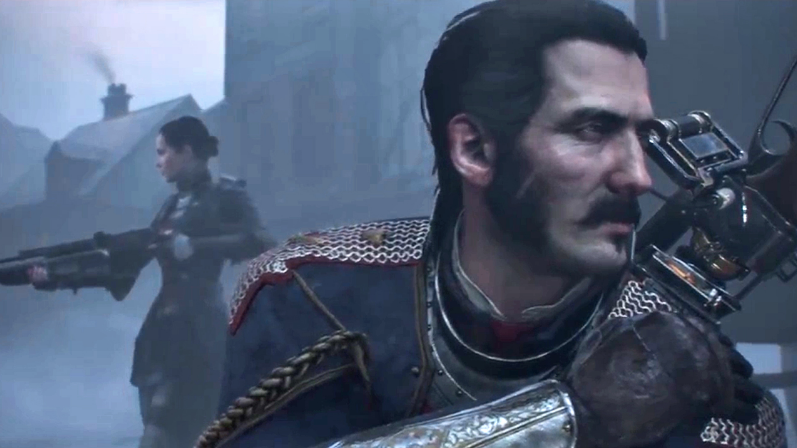 If getting paid to produce video games in an office located just a mile from the Southern California coastline sounds too good to pass up, you're in luck: PlayStation's Santa Monica Studio (SMS) is hiring developers, combat designers, character animators, programmers and other professionals. Studio management has set a high bar for new hires, however, so you'll need to bring your "A" game to land a spot on the high-powered team that has produced popular games such as "God of War," "The Order: 1886" (the steampunk shoot 'em up in the screenshot above), "Sound Shapes," and "Journey." "We look for creative thinkers who can leverage their superpower," explained Shannon Studstill, head of SMS. "Everyone who works at the Studio is in a creative role, whether they work on the game play engine, create special effects or spreadsheets in accounting." Here's an inside look at the SMS hiring process and some tips for landing a job in this highly competitive industry.
Crank Up Your Creativity
Although SMS employs a traditional hiring process, going the extra mile to showcase your creativity is not only welcomed, it's encouraged. For instance, one hopeful artist submitted an original action figure package to grab Studstill's attention. The physical "book" featured 2D characters and fully imagined worlds. While you don't have to go to extreme lengths to stand out, Studstill says her management team is "approachable" and open-minded. They're willing to review traditional work samples and outside-the-box submissions to find passionate people who value creative expression
and
teamwork. Working collaboratively with designers, programmers and other artists is mandatory in the gaming industry. Demonstrating the ability to balance individual production and group needs can propel you through a hiring process that is designed to identify well-rounded people.
Navigating the Hiring Process
After submitting an application, and passing one to two phone interviews, successful candidates are invited to participate in an all-day, onsite evaluation at the Studio. Be prepared to provide examples of your teamwork skills and passion for users in response to behavioral interview questions. Your performance during technical evaluations or whiteboard exams also plays a huge role in the selection process and your ability to land an offer. How can you rock your session? Aside from exhibiting a strong technical foundation and computer science knowledge, hiring managers are looking for quality work, communication skills, teamwork and alignment with a culture that Studstill calls "high-touch and family-oriented." Demonstrate your environmental fit by interacting with evaluators and explaining how you would collaborate with colleagues as you tackle problems. Offer examples of similar problems you've solved in the past by taking a team-oriented, creative approach. If you get stumped, show how you'd leverage your "superpowers" and teammates to overcome the problem. While SMS managers tend to hire professionals with advanced computer science knowledge and significant experience in team-oriented environments, they are willing to consider less-experienced candidates who perform well during their evaluation and demonstrate a strong cultural fit. And you don't need to be an Angeleno to throw your hat in the ring; SMS is willing to provide relocation assistance to successful candidates. Starting out as a contractor or intern is another way to get your foot in the door at a creative company like SMS. In fact, Studstill launched her career through an internship. Some rejected candidates have used interview feedback to hone their skills and were subsequently hired by SMS. Being turned down gives you a chance to summon your personal strengths to improve and ultimately land a career in the video-gaming industry.