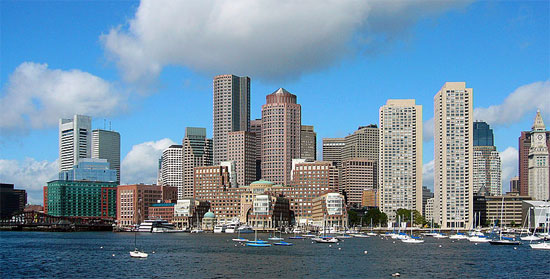 Both established players and startups are fueling tech job growth in Boston and along the Route 128 corridor. Open source positions -- whether they're for Ruby on Rails, Python or PHP are in demand -- in addition to roles in data science, mobile app development and Web technology, according to Sean McLoughlin, Tech Practice Director for Cambridge-based search firm
HireMinds
"It's always been difficult to fill the need, especially as Google,
Amazon
, and Twitter grow their locations in Cambridge," he says. One company embarking on a dramatic expansion is Watertown-based
Athenahealth
, which is planning to
add 1,900 new jobs
over the next 10 years. The cloud-based health information technology firm recently finalized the purchase of the Watertown Arsenal, a 29-acre, multi-building property situated on the Charles River, less than 10 miles outside of downtown Boston. Newer companies are adding jobs, as well. In Cambridge,
HubSpot is doubling its office space
to accommodate its growing staff. Startups, also, are growing. SimpliVity, an early-stage data virtualization company, has doubled its employee base since the beginning of 2013. The Westborough company
expects to double again
by year's end.
The Money
California's tech workers may have earned the highest annual average wage in the U.S. -- $123,900 in 2012 -- but their Massachusetts colleagues were a close second at $116,000, according to TechAmerica Foundation's
Cyberstates report
. Massachusetts also had the second highest concentration of technology industry workers that year: 9.1 percent of its private sector workforce. As of April 2012, there were about 75,000 tech job vacancies in Massachusetts, says Angela M. O'Connor, Executive Director of TechNet New England, an IT lobbying group. She points to state economic support, a vibrant startup scene, local venture capital firms and a plethora of research universities – like MIT and
Harvard
-- for creating the right environment for the tech expansion. "The industry is exploding in Massachusetts, drawn by the talent and the institutions, and not just in Kendall Square [in Cambridge] and the newly created innovation district on South Boston's waterfront," says O'Connor. Many of the largest Silicon Valley tech companies have significant footprints in the state, she adds. "Those facilities are clearly visible in Kendall Square and on Route 128, but also in [more distant] towns like Boxborough, New Bedford, Hopkinton and Maynard." Image: Wikimedia Commons