As a student, you've had ample opportunity to gain the experience and skills you'll need to succeed in the real world. That's because employers are looking for a broad portfolio of attributes, which can be acquired from the classroom to the dorm room.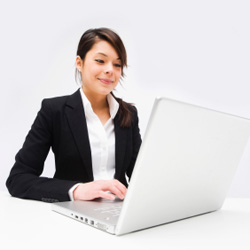 According to the National Association of Colleges and Employers, a strong work ethic, the ability to work on a team and initiative are among the attributes employers prize most, because these are the type of skills that will help a new hire succeed as an employee and contribute to the organization. Employers also prefer candidates who've held leadership positions over those who were simply involved in extracurricular activities.
How do most students acquire real world experience?
Technical Internships
More than three-quarters of employers say they'd prefer to hire new college graduates who have relevant work experience, according to NACE. For college students, that experience often comes through an internship or co-op assignment. At Stanford University, approximately 50 percent of the students seeking internships secure them through the campus career center, where companies post opportunities online, says Bev Principal, assistant director for employment services. The other 50 percent secure internships by networking.
"Sites like Vault and WetFeet post internships, and alumni directories and sites like LinkedIn and Facebook provide opportunities to network," says Principal. "I also recommend students research local companies on Google maps, then connect with alums working at those companies to secure internships. You can also network with company representatives during on-campus job fairs."
Student Co-Ops
Cooperative education (co-op) is a partnership among employers, students, and the college, designed to provide students with on-the-job training, college credit and, in most cases, wages. Co-ops enhance the educational process for students by integrating classroom instruction with hands-on experience.
Student Projects
Besides providing hands-on technical experience, student projects give participants the opportunity to develop teamwork and problem-solving skills.
Freelance Work
"Co-ops or internships are ideal, but students can also acquire hands-on experience just by freelancing," says Dan Caputo, senior technical recruiter for Raytheon, a defense contractor based in Massachusetts. "Some even start their own companies. It doesn¿t matter how you get the experience, just that you have it."
Freelance work also develops initiative, work ethic, reliability and marketing skills because you have to solicit your own gigs and then deliver the results to clients on time.
Research Assistantships
Technology professors often take on outside technical projects or conduct research for outside companies, and engage research assistants to help them, notes Markel Quarles, career counselor at California Polytechnic State University in San Luis Obispo. Quarles also suggests students join technical organizations like IEEE, because they may be able to land internships or projects by networking with company reps who attend the group's meetings.
Volunteer
If your school is located in a small town, or if you spend summers in a rural area, you can still pick-up technical experience by volunteering for the local school district, library, non-profit organizations or city hall, suggests Principal. It may be possible to work a summer job and earn some extra money, yet still add to your technical portfolio by completing a few volunteer projects.
Study Abroad
Students can both acquire technical expertise and experience different cultures by studying abroad for a semester. Such an experience is a real plus when Caputo considers candidates for Raytheon, because the company has global operations and looks for employees who are comfortable working overseas.
Student Organizations
You can acquire leadership and teamwork skills by joining student organizations. Serve as a club officer or dorm resident advisor, organize a campus event or mentor incoming freshmen.
Student Jobs
Okay, delivering pizza may not seem like relevant experience, but NACE says although the majority of employers favor relevant work experience, a recent study underscored the importance of any work experience. Being successful at any job, especially over time, builds work ethic and commitment. So, don't give those experiences short shrift when you're considering opportunities to build the track record that will help you succeed in the real world.