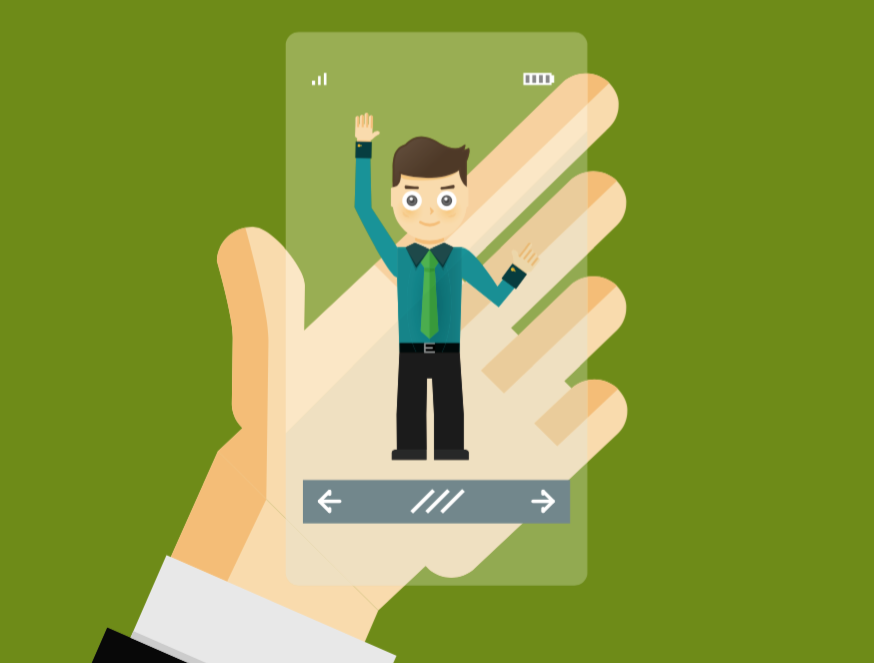 If you're like most people in the tech industry, the term "virtual assistant" probably conjures up thoughts of Siri bungling an iPhone search or
chatbots helping you order Taco Bell
. But long before the advent of A.I.-powered help desks, real-life human beings were working as virtual assistants—administrative professionals who work remotely, typically as independent contractors, from anywhere in the world. Virtual assistants, or VAs, are not a new phenomenon, but in the era of the gig economy, their ranks are growing by leaps and bounds. According to a recently released "
skills index
" from the freelance marketplace Upwork, "virtual assistant" was one of the fastest-growing skills of the first quarter of 2016. That includes people performing almost every administrative skill imaginable, from data entry and appointment-keeping to sales and marketing. "It's a broad term," said Lorree Appleby, a VA from Toronto who works remotely doing administrative work for various clients. "Really, there are so many different types of things you can do working from home." The concept of remote admin work dates back to the early days of the Internet, when some entrepreneurs, buoyed by newfound connectivity, realized they no longer needed such 20th-century hassles like offices or fancy phones. But that didn't mean they could run their businesses alone. "You still need someone to help you do the things you don't have time to do," said Eunice Joshua Clarke, who first started working virtually in 1995 and is now the director of marketing for the International Virtual Assistants Association, a nonprofit networking organization.
Labor Force 2.0
Longtime VAs say the industry has been supercharged by the proliferation of freelancing marketplaces such as Upwork, Fiverr, and PeoplePerHour. In the first half of this year, Upwork hosted nearly 30,000 jobs seeking virtual assistants, an increase of 69 percent over the same period last year, according to Rich Pearson, Upwork's senior vice president of marketing and categories. Pearson, who spoke with Dice Insights by phone, said the growth reflects a broader trend enabled by freelance marketplaces: the ability to connect entrepreneurs with a network of people willing and able to perform entry-level or low-level tasks. "What we have for the first time is immediate access to people who are generalists," Pearson said. All of which raises the question of what the administrative workforce will look like a few years down the line. Should actual office workers be worried that virtual assistants are going to take their jobs? Asked that question, Pearson said he suspects the VA boom is being fueled by a formerly underserved workforce—for instance, a stay-at-home parent in a rural area with limited access to physical employers. "Everybody wants more flexibility," he said. "That's the talent pool that's driving this trend." Based in Mountain View, California, Upwork was born out of a
mega-merger
between Elance and oDesk in 2014. It's one of a number of online hubs aimed at buyers and sellers of skills-based tasks. Gig-seekers from all over the world flock to the website, offering services from Java development to proofreading to video editing. According to Pearson, freelancers earned over $1 billion on Upwork in 2015.
Think Global, Disrupt Local
But like any gig-economy success story, Upwork owes its prosperity to a vast "walled garden" ecosphere in which the size of the network becomes its biggest asset. Workers go to Upwork for the same reason drivers pick Uber over Lyft—there are simply more opportunities there. Critics of such models say they can foster a race to the bottom, with workers forced to underbid each other to the point where their labor loses its value. Consider Mechanical Turk, the Amazon-owned marketplace where workers perform repetitive tasks. A recent
canvassing poll
by Pew Research found that more than half of U.S. workers on the site earned less than $5 an hour, and only 8 percent earned more than $8 an hour. Compounding the phenomenon are global marketplaces where U.S. workers compete with those in the developing world. Upwork, for instance, operates in 180 different countries. A quick glance at the VAs using the site shows a network of workers based all over the globe. "They're doing it for a lot cheaper," Clarke said. "People in, say, the Philippines, or any country that can start their own businesses and do virtual work, they'll do it—and they'll do it for $4 an hour, $10 an hour, or whatever." Pearson said the United States still accounts for more than half of the freelancer earnings on Upwork, but he conceded that countries like Philippines—with educated workforces but poor infrastructure for commuters—are emerging as VA hotbeds. There is also the old adage that you get what you pay for. For virtual assistants, vast freelance marketplaces such as Upwork naturally provide opportunities, but employers seeking to hire VAs might have a hard time finding quality over quantity. That's according to Sandra Lewis, founder of Worldwide101, a company that offers "premium" virtual assistant services for employers seeking specialized skills and more reliable workers. "In truth this is a double-edged sword," Lewis said of freelance marketplaces. "There are now so many VAs on these sites that the task of finding the right one is like finding a needle in a haystack. That's why there has been an upsurge in the popularity of VA companies that essentially curate the best VAs, vet them, and enable business users to get up and running much more quickly." Back in Toronto, Lorree Appleby said there's an even better way find work as a VA, and it involves something as old as commerce itself: meeting people face-to-face. "I was able to find a lot of my clients just by networking on my own," she said. "I still think that's the best way."