[caption id="attachment_13466" align="aligncenter" width="500"]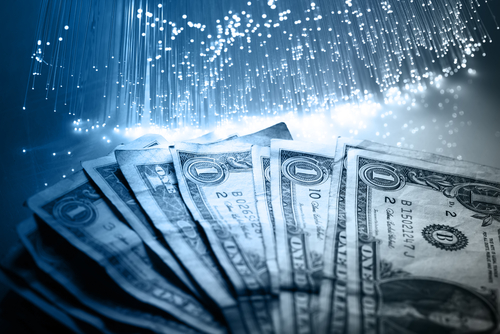 Only a few CIOs qualify at $1M/yr golden geeks[/caption] Lofty as the trappings may be – the job titles, seats in the boardroom, plush offices filled with flunkies, use of the corporate jet for antiquing on weekends – CIOs just don't get the same respect as other denizens of the executive suite. The median base salary for CIOs in the U.S. is a paltry
$293,225 ($239,830 plus $60,000 or so in annual bonus)
, according to Salary.com. Compare that to an average salary-plus-bonus of $417,749 for CFOs, $619,054 for COOs and $1.15 million for CEOs, and it's clear the respect gap between the top of the geek ladder and top of the business ladder is at least several hundred-thousand-dollars-per-year wide. Only a few have been able to generate the six figures' worth of respect needed to qualify for Janco Associates, Inc.'s annual list of CIOs making more than $1 million per year. Some are from the biggest companies in the world (P&G – $84B; UPS – $54B); some are from companies that are "merely" big (Health Net – $11B; Big Lots – $5.2B). By the way, the median
salary for Data Center Directors is $133,459,
according to Salary.com. The national average for all IT workers is
$74,000, according to PayScale, Inc.
as of Oct. 25, 2013. The big difference between a CIO and a CIO who makes more than $1 million per year is being more than a CIO, according to a
Wall Street Journal story citing Procter & Gamble's Filippo Passerini,
who fills any spare time the CIO job leaves him by acting as president of P&G's global business services division. The most-valued CIOs have to be both visionary and pragmatic, according to Victor Janulitis, founder and CEO of Janco Associates. In addition to being technical visionaries, million-dollar CIOs have to make legacy systems more productive, use leading-edge technology to deliver benefits easily measurable in dollars, and navigate an IT/business environment filled with risks and benefits from
intellectual property, cloud computing, mobile data,
disruptive technologies or business strategies, and big-data-driven strategy. Though it rarely appears in so many words in CIO job descriptions, it also helps to be able to run big IT projects costing millions of dollars without allowing them to turn into giant boondoggles, Janulitis told the Journal. That makes for a difficult position, though one that is not as tenuous as the mid-2000s, when average CIO tenure dipped to less than 2.5 years, according to some surveys. CIOs stay an average of
5 years,
according to a long-term study of enterprise CIOs published in March by Vell Executive Search, and 5.75 years, according to a survey of
563 IT executives in CIO magazine
. Still, 10 of the 63 CIOs Vell studied moved on within two or three years; though six moved to better positions, two retired and only two resigned. Of the six CIOs whose tenure lasted less than two years, one took a better job elsewhere, three resigned during corporate shakeups and two had the CIO position merged with that of another executive, according to Vell's report (available
as a PDF
). Of the 20 top-paid CIOs, according to SEC filings for 2012, five are recent replacements for departed CIOs and two have recently left their companies. One CIO, Stephen Gillett, managed to do both, accomplishing a three-step-advance move that parlayed a successful run as Starbucks CIO into a $3M-per-year gig as president of Digital, Global Marketing & Strategy that became a nine-month stopoff point because the company
"stifled his ability to innovate,"
in the words of one analyst. A little later, he left behind much of Best Buy's $8.5 million in stock options, but got a $1.3 million signing bonus to take the job of EVP/COO at
Symantec Corp. with a salary of $875,000, bonus of $1.1 million and a load of stock options.
Symantec also paid Best Buy $2.6 million in cash for incentives Gillett would have had to ordinarily pay back himself; if he stays five years he doesn't have to repay Symantec for any of it. (Gillett, by the way, is the son of immigrant parents,
played offensive guard for the Univ. Oregon football team invited to the 1996 Cotton Bowl,
was CIO of a digital media company launched by Bill Gates and is a World of Warcraft Guild Master whose guild-leadership style was profiled in a 2006 story in Wired. Also, he's 36; try not to be bitter.) Not every CIO gig comes with a big salary. Most are smaller, with big bonuses that shrink for those who don't produce results. The most extreme example? In 2012, AutoZone CIO
Ron Griffin
left an executive job at Hewlett-Packard Co. for a salary offer of only $84,615 – an order of magnitude lower than the other golden geeks. Griffin can expect to make up for most of the gap with a bonus line filled with $2.65 million incentives, for a total compensation of $2.7 million.
Image:Shutterstock.com/ PeterPhoto123