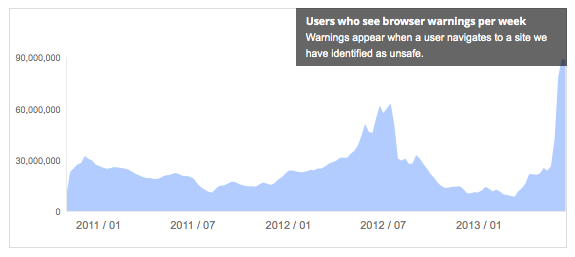 Google is adding data about malware to its
Transparency Report.
For the past seven years, the search-engine giant has offered a Safe Browsing program that warns Web-surfers about unsafe Websites (i.e., those loaded with malware or phishing scams). The new section of the Transparency Report will show how many people see those Safe Browsing warnings on a weekly basis, along with other malware-related tidbits, including Webmaster response times to threats and Website reinfection rates. The data includes malware distribution by autonomous systems, which are one (or more) networks controlled by a single entity such as a university or ISP. "This data is part of our effort to support a safer and more secure web," read Google's explanatory note in the Transparency Report. "By sharing information from our scans, we hope to encourage cooperation among those who battle malware." Google breaks that autonomous-systems data into three "buckets." The first is Information by Autonomous System, which shows how many scanned sites on a particular autonomous system host malware (for example, some 37 percent of 7,442 Bell Canada Websites scanned by Google—13 percent of its total—contain malware). The second is Scan History by Autonomous System, which shows how an autonomous system's percentage of attack sites and compromised sites changes over time. For the third bucket, Google takes all that autonomous system data and breaks it down by country. For example, of the 31 million Websites in the United States scanned by Google, roughly 2 percent host malware. Compare that to Venezuela, where 23 percent of the 3,794 scanned Websites host malware. According to the Transparency Report's graphs, malware sites and phishing sites aren't going away anytime soon, despite legitimate companies' best efforts to wipe them out: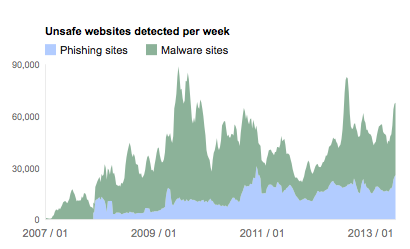 However, Webmasters are also faster about scrubbing malware from their Websites, even as the reinfection rate stays pretty steady: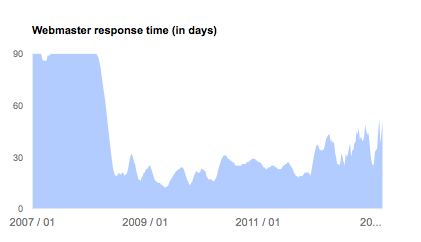 In other words, this data just reinforces what pretty much everybody knows: it's not a safe Internet out there. Google's Transparency Report is full of information, most of it concerning government requests for user data. In April, the company updated the report to clarify whether it had removed particular YouTube videos in response to government requests, along with tweaks to its Traffic section (including a visualization of where Google services are currently disrupted).
Image: Google