[caption id="attachment_6402" align="aligncenter" width="608"]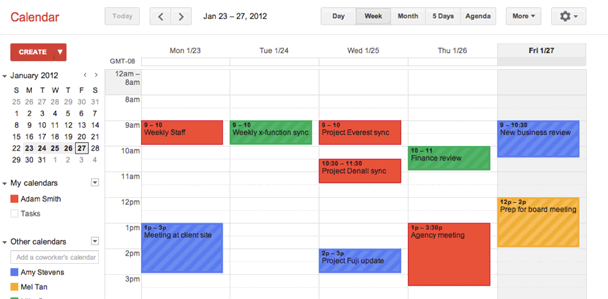 Like Google's business apps? From now on, it'll cost ya.[/caption] Any businesses that rely on the free version of Google Apps for daily workflow, be warned: Google plans on killing it off.
Google Apps for Business
includes Gmail, Calendar, Google Drive (storage), Google Docs (document editing), Google Sheets (spreadsheet management), and Slides (presentation creation). It also features Sites (shared online workspaces) and an optional Vault for archiving, among other tools. "When we launched the premium business version we kept our free, basic version as well. Both businesses and individuals signed up for this version, but time has shown that in practice, the experience isn't quite right for either group," Clay Bavor, director of product management for Google Apps, wrote in
a Dec. 6 blog posting
. "Businesses quickly outgrow the basic version and want things like 24/7 customer support and larger inboxes." As a result, businesses considering a switch to Google apps have just one option: the premium Google Apps for Business, which costs $50 per user per year. "Please note this change has no impact on our existing customers, including those using the free version," Bayor added. "And as before, Google Apps for Education will be available as a free service for schools and universities." That means freelancers and individual contractors who don't want to pony up for "professional" Google Apps should sign up for a personal Google account (if they haven't already) and rely on the services attached to it. Once upon a time, Google had the cloud-productivity market largely to itself. That's changed in recent years: Microsoft launched Office 365, the cloud-based version of its own productivity software, and other IT giants have begun to dip their toes into the segment. Earlier this week,
IBM released IBM SmartCloud Docs
, which gives users the ability to edit documents, collaborate on them with online co-workers, and then save them to the cloud. This wasn't Google's only major business-apps move of the week. On Dec. 4, the company announced the
Google Play Private Channel
, an expansion of its app hub to include internal apps for employees.
Image: Google