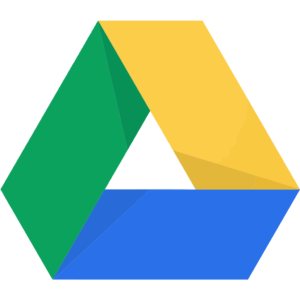 Google will be launching a new
cloud-based storage service called Google Drive, so says recent rumors.
Would you be interested in a Google storage service? Weigh in with your thoughts below.
While Google has built an ever-expanding empire that spans from advertising network (AdSense), mobile operating system (Android), PC operating system (Chrome OS), and more recently, a social network (Google+), Google has yet to deliver an official cloud storage service. For now, Google has several different services that can be used to store files -- like Picasa for photos, YouTube for videos, Google Music for songs, Gmail for emails, and Google Docs for pretty much everything I have just mentioned. Technically, Google Docs is Google's de facto cloud storage service, for a wide variety of file types that could be uploaded. However, at its present state, it's too bland to compete with the likes of Dropbox, which provide syncing services to make file uploading an effortless and automated background process. According to GigaOM, rumors about Google's cloud storage service, dubbed Google Drive, started way back in 2006, and it was resurrected every year or so. In fact, about a month ago, GeekWire
published a screenshot
alleged to be Google Drive, with an interface that looks almost identical to Google Docs.
The most interesting part of the screenshot is the link at the bottom of the left sidebar, which says "Install Google Drive." There's not much information on what a Google Drive client would do, but logically, it would offer a service similar to that of Dropbox, or even beyond that. The million dollar question is of course: When will it be launched? GigaOM's
Om Malik has an answer
, albeit one that he wouldn't bet his fortune on. Early April. That's what his "well placed sources familiar with company's plans" told him. Besides, he was told that users will be offered 1GB of storage for free, the same limitation imposed on Google Docs. Google is selling storage at a dirt cheap price of $0.25 per GB for Gmail, Google Docs, and Picasa (shared among all products), and it's reasonable to expect the same pricing structure for Google Drive. Dropbox, on the other hand, offers 2GB for free, which can be expanded by the means of referrals and the occasional promotional campaigns. Paid storage on Dropbox starts from $99 per year for 50GB and $199 per year for 100GB, eight times more expensive than Google's offering. That said, Google Drive, if done right, could be a major threat to Dropbox, an extremely hot startup with an estimated valuation in the billions. Graphic:
Wikimedia