[caption id="attachment_8619" align="aligncenter" width="500"]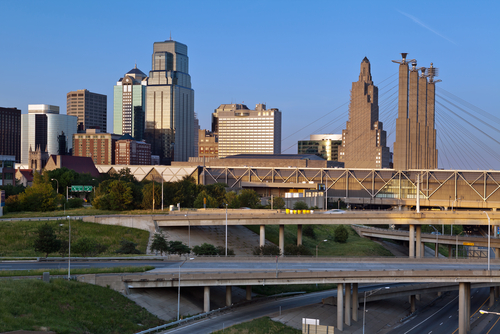 Kansas City is increasingly speedy, thanks to Google.[/caption] Olathe, Kansas is the next recipient of Google's high-speed broadband network. "Olathe has become one of the fastest-growing cities in Kansas and has attracted an influx of new businesses and residents," read a March 19 note on the official
Google Fiber Blog
. "We think that Fiber and widespread Internet access will help to create jobs, grow local businesses, and make Olathe even stronger as it grows." The blog posting didn't mention a timetable for the expansion. Certainly the move makes sense, as Olathe is located in the
Kansas City metropolitan area
, where the search-engine giant first launched Google Fiber. "We still have a lot of planning and engineering work to do before we're ready to bring Fiber to Olathe," the posting added. "Once we get those processes underway, we'll be able to announce more about pre-registration and construction timing." Google will maintain its previously established Fiber construction schedule for houses in Kansas City, Kansas and nearby Kansas City, Missouri. When Google first began connecting homes in Kansas City to the Google Fiber network in November 2012, it suggested that the technology would pay off for residents and businesses alike. "Gigabit speeds will get rid of these pesky, archaic problems and open up new opportunities for the Web," read a note posted on the
Google Fiber Blog
last year. "Imagine: instantaneous sharing; truly global education; medical appointments with 3D imaging; even new industries that we haven't even dreamed of, powered by a gig." Kansas City hasn't been getting all of Google's infrastructure love: the company also
blanketed New York City's Chelsea neighborhood
with free Wi-Fi. But it's an open question how far Google will ultimately go with the initiative. "We are still in the very early stages of it," Google CEO Larry Page told media and analysts during the company's Jan. 22 earnings call,
according to a transcript
. "Obviously, we are going to a small number of people and so, but we are excited about the possibilities." On the same call, Google CFO Patrick Pichette was more clear: "We are going to continue to look at the possibility of expanding, but right now we just got to nail because we are in the early days. We just got to nail Kansas City." For businesses (and individuals) that collect and analyze massive amounts of data, lots of broadband pipe could help with those efforts. But if they're expecting that sort of infrastructure from Google, and they don't live in the Kansas City metropolitan area, they could be waiting a little while.
Image: Rudy Balasko/Shutterstock.com