For tech pros, Spring brings both sunshine and events. The Google
I/O developer event
is happening May 8-10, and we're starting to get a good idea of what's coming. Photos, Google's catch-all photography service that launched in 2015 (it was really a re-brand), has its first official session in 2018; it promises "exciting updates" after years of iterations and feature additions. While that could be an off-keynote announcement of new features, the session is labelled "intermediate," hinting that developers will be able to fiddle with Photos moving forward. There are also six unique Kotlin sessions or events. A full year after Google
dubbed it an official language for Android
, Kotlin is now making itself at home during I/O. A Day Three session named "How to Kotlin" might interest newcomers, which is followed immediately by
a session on the Android KTX for Kotlin development
. There are also several office hours and code review events for those building Kotlin apps. Google will also be bringing its .app domain out of the shadows. In a late Day One session, Google is positioning .app as specifically for developers. From the Google I/O website:
.app, the web's first secure-only open top-level domain (TLD) for mobile apps and developers, is launching on May 8. This in-depth technical talk covers use cases for .app domain names, HTTP Strict Transport Security (HSTS), best practices for secure website development, and the unique security benefits of .app domains thanks to TLD-wide HSTS.
That's a lot to unpack, but Google is essentially saying its .app domains will be top-level DNS with security that all but prevents a downgrade from HTTPS to HTTP. The HSTS policy also prevents cookie hijacking, which is a method for gaining usernames and passwords (or simply hijacking a session to authenticate users to a different server).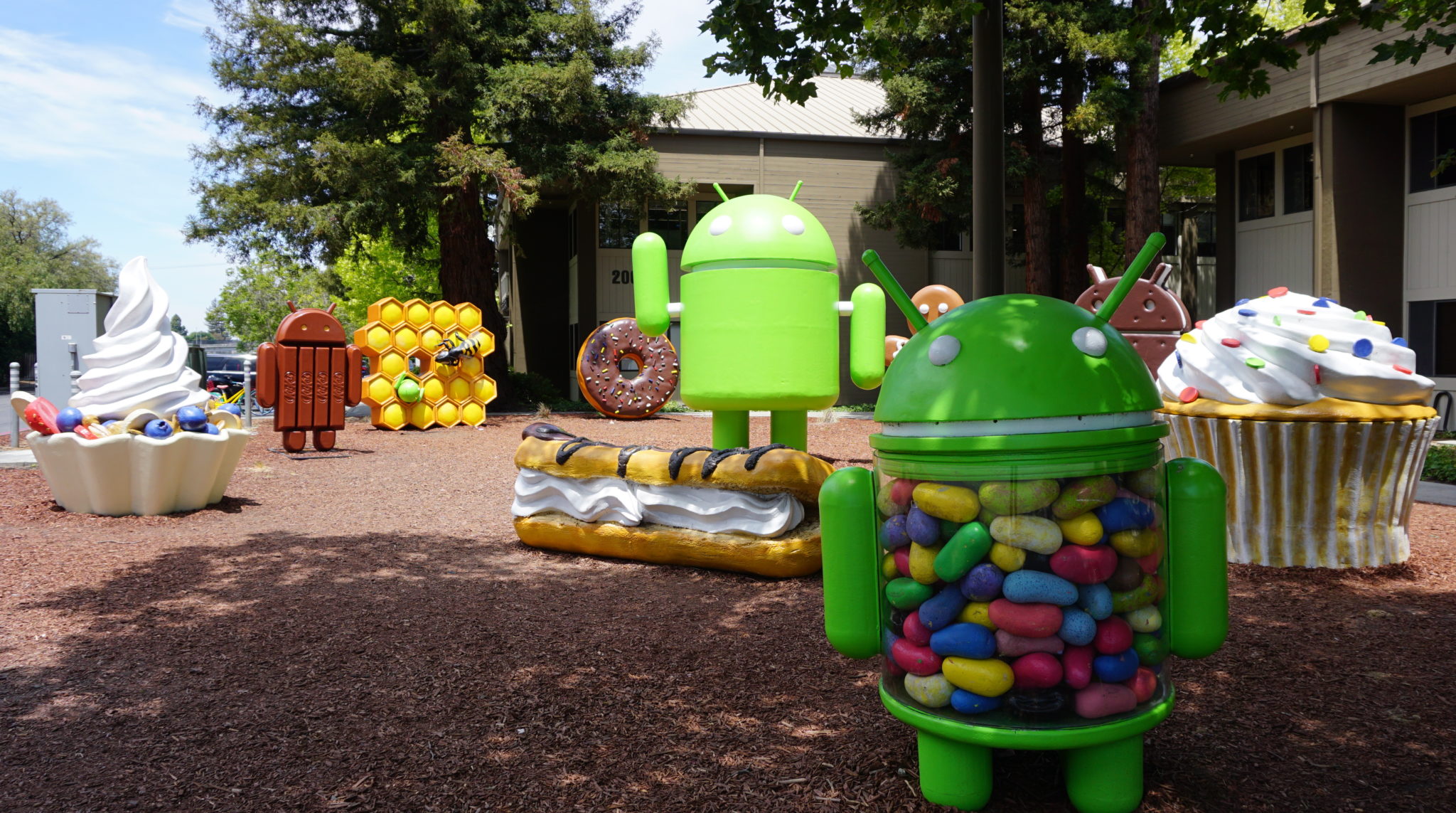 Google is also
dusting off
Android TV, and may have a new dongle incoming. The Chromecast-ish device is
currently going through
the FCC gauntlet, and I/O has three events for Android TV. There are app review and office hours events, and one session titled "What's new with Android TV," which promises "new features for developers." As a search company, Google is naturally interested in the web, and I/O may show us where it thinks the Internet is headed. There are several sessions and events mentioning "PWA" and how to make sites "progressive," which tells us Google is very much into
progressive web apps
(the aforementioned "PWA") this year. It's also drilling further into AMP, and has a few office hours events dedicated to both AMP and PWAs. There's also a session on making the web AR- and VR-friendly, but not a lot of sessions dedicated to augmented or virtual realities. On the opposite end of the 'new tech' spectrum, machine learning (ML) and artificial intelligence (A.I.) are playing a huge role: there are nearly twice as many ML and A.I. sessions as AR/VR ones. If we're being critical, the AR/VR sessions are also a bit dull for the mainstream developer audience; unless you're at the rare intersection of VR and educational apps – or
really
want the web to be immersive – there's not a lot to get excited about here. But I/O hasn't arrived just yet, and Google doesn't divulge all its secrets ahead of its event. We still expect some surprises from the keynote, or at least more info leading up to the conference itself.