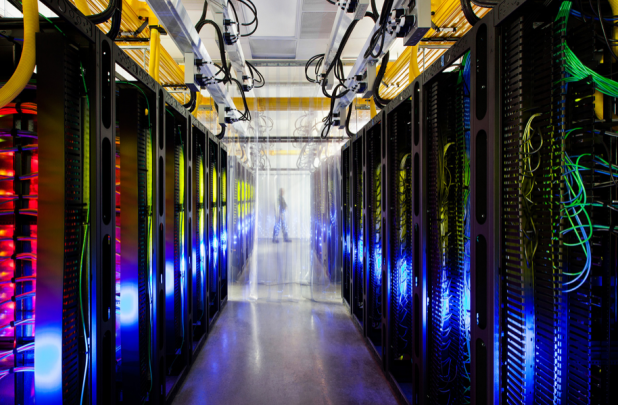 Google has announced several tweaks to its Google Cloud Platform, trimming pricing by 20 percent and adding a whopping 36 new types of Google Compute Engine Instances. On top of all that, the search-engine giant is also offering a "limited preview" of Durable Reduced Availability (DRA) storage, as well as more European data center options. The new addition and the price drops give Google customers some additional options. For example, Google said it is also reducing the price of most of its standard storage by about 20 percent: up to 1 terabyte drops from 12 cents to 9.5 cents per terabyte, for example, while the 1-9 terabyte level now costs 8.5 cents terabyte (versus 10.5 cents previously). Price reductions continue through the next 90 TB (now 7.5 cents) to the 100- to 500-TB price level, which now costs 7 cents per terabyte. Beyond that, customers must contact Google for additional pricing. The new DRA storage option trims the price further. The 1-TB tier DRA option costs 7 cents, while the next 9 TB are 6 cents per TB. At the next 90 TB, the price drops to 5.5 cents per TB, while the highest 100-500 TB tier costs 5 cents per TB. So what is DRA storage and when will it be fully available? While Google isn't quite saying, certain aspects of it are already pretty clear. "This makes it a great option for batch compute jobs that can easily be rescheduled or for data backup where quick access to your data is important. DRA achieves cost savings by keeping fewer redundant replicas of data," Jessie Jiang, the product management director of the Google Cloud Platform,
wrote in a blog post
. "Unlike other reduced redundancy cloud storage offerings, DRA is implemented in a manner that maintains data durability so you don't have to worry about losing your data in the cloud." For one thing, the company isn't providing a service-level agreement (SLA) during the preview stage, so critical data probably shouldn't be stored there. After the preview concludes, Google said, the SLA will probably be about 99 percent. Admins can enable Durable Reduced Availability Storage at bucket level by issuing a "PUT" request to Google Cloud Storage. "[Y]ou can specify DRA storage at the time of bucket creation,"
Google explained
. "Once the DRA bucket is created, all bucket and object operations are exactly the same as with the standard storage class. New objects in the bucket are transparently stored with the lower-availability configuration, and your billing for these objects will automatically reflect the lowered prices."
New Instances
Google also added a massive amount of new instance types for its Google Compute Engine, the program to run large-scale computing workloads on Google's own infrastructure. Google
has listed the new instances
, which include:
A High Memory Instance, a high-performance instance tailored for applications that demand large amounts of memory;
a High CPU Instance, characterized as a reduced-cost option when applications don't require as much memory;
and a Diskless Configuration, or a lower-cost options for applications which can exclusively utilize persistent disk storage.
Finally, Google also added additional European options: Google App Engine, Google Cloud Storage, Google Cloud SQL and (soon) Google Compute Engine can deploy their applications, data and virtual machines to European datacenters.
Image: Google