As it's been rumored, the first day of November brought us an
improved version of Gmail
, with an improved look and adding some new tweaks and features. E-mail threads can now be read easily with a new
streamlined conversations
. Inside an each thread you'll notice messages look like a conversation with the picture of the persons involved.
Elastic density
means the interface dynamically expands or contracts whenever you choose to modify the size of your Gmail window. This feature has three settings: "Comfortable," Cozy" and "Compact." Gmail search added an
advanced search feature
.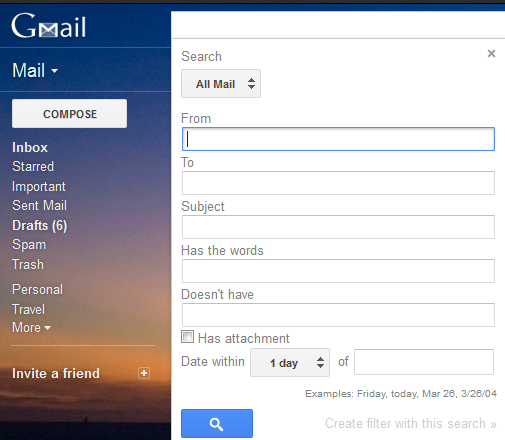 You can also re-size navigation sections from the left sidebar and arrange them however you'd like. And, you can choose to hide or display the Chat area by clicking the Icon situated in the lower section of the sidebar.
Last but not least, of Gmail also includes some
New cool HD themes.
You can keep your old theme though it will be tweaked a little. To switch to Gmail's new look, click the "Switch to the New Look" situated on the bottom-right of the window. If you're not happy with the new version, you can switch back to the old look, by clicking

and selecting "Revert to the old look temporarily." Here's a video from Google: [youtube=http://www.youtube.com/watch?v=vfW5e6jVsMs]