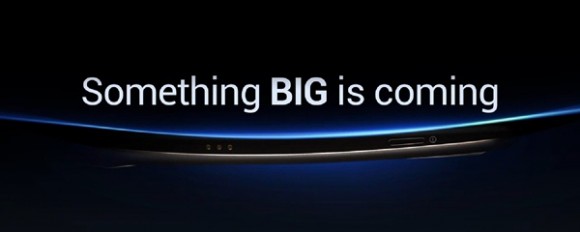 Apple calls the iPhone 4S the most amazing iPhone yet. That's undisputed. But in an era where everybody and their brother (borrowing Tim Cook's words) are trying to outdo each other, is it the most amazing
smartphone
yet? "Negative" will probably be the answer of Samsung, Apple's arch-rival. Google and the Korean-based electronics giant planned to show off the Nexus Prime and Android 4.0 Ice Cream Sandwich next Tuesday, but earlier today
they cancelled the event
, saying "it is just not the right time to announce a new product. A new date and venue will be shortly announced." Though the companies didn't say so, many believe the delay is out of respect for
the late Apple chief Steve Jobs
.
(Update: Both Google and Samsung had now confirmed they're delaying the announcement due to Job's death. Samsung spokesman Kim Titus said "We just felt that it wasn't the right time to make a major product announcement while the world is still paying tribute to Steve Jobs. There's never been such an iconic figure in our industry pass away before."
And Google's statement reads: "We believe this is not the right time to announce a new product as the world expresses tribute to Steve Jobs' passing."
Both the companies insist that the development is on schedule and the product is on track. The delay is out of respect for Steve Jobs, and not for any other reason.)
If the "trusted source"
Boy Genius Report
hears from is to be believed, the Nexus Prime will come with the following monster specs:
Android 4.0 Ice Cream Sandwich
9mm thin
4.65-inch 1280 x 720-pixel Super AMOLED HD with curved glass
TI OMAP 4460 dual-core Cortex A9 processor clocked at 1.2GHz
1GB of RAM
32GB of built-in storage
5-megapixel camera on the back, 1.3-megapixel in the front
1080p HD video capture support
LTE/HSPA depending on carrier
Wi-Fi a/b/g/n
NFC
1,750 mAh battery
As with the previous two Nexus devices, the Nexus One and Nexus S, the Nexus Prime will come with a vanilla version of Android, meaning there will be no interface customization by the manufacturer or carrier. Though none of these devices were manufactured by Google itself, the company played a vital role in designing them, aiming to lead by example by bringing the best Android experience to consumers. Check out Samsung's cheeky teaser video, which had been released in anticipation of the Tuesday event: [youtube http://www.youtube.com/watch?v=oM9RO-GAKjE?rel=0&w=580&h=325]