Rumors from the other side of the planet indicate that Google's long-awaited flagship tablet, anticipated to debut this week at the company's
I/O 2012
conference, will feature a 7-inch screen, 1.3GHz quad-core Tegra 3 processor, 1GB of RAM, and a GeForce 12-core GPU. It will run "Jelly Bean," the much-rumored next version of Google's Android operating system. Those specs come courtesy of
Gizmodo Australia
, which claims it nabbed a look at a "training document" purportedly detailing the tablet's every hardware nook and cranny. The tablet, reportedly built by Asus and slapped with Google's "Nexus" branding, will be priced at $199 for the 8GB model and $249 for the 16GB version.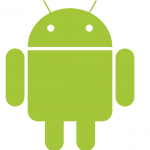 The accuracy of Gizmodo Australia's report is an open question—many high-profile device releases are preceded by leaked documents and spec sheets that turn out to be rather convincing fabrications. That being said, other sites (
including CNET
) have reported that Google's upcoming tablet will feature a 7-inch screen and a Tegra 3 processor. Whatever the buzz around a Google tablet heading into I/O, techies seem just as curious about Jelly Bean.
A June 21 posting
on Google Play for the Samsung Galaxy Nexus smartphone stated that Jelly Bean would feature the Android 4.1 version number. That posting was quickly yanked down, although users managed to grab screen shots of the apparent accident. The name "Jelly Bean" would certainly be in keeping with Google's habit of naming successive Android versions after desserts, including "Éclair," "Froyo," "Gingerbread," and "Ice Cream Sandwich." On the eve of I/O, Android finds itself in something of an interesting position, to say the least. Research firm IDC
recently predicted
that, while Android will remain the most-shipped operating system over the next five years, its market share will actually decline from 61 percent in 2012 to 52.9 percent in 2016. While it's difficult—if not impossible—to predict anything five years out, other research firms have likewise suggested that Android's market share is leveling off; comScore, for example, had Android's U.S. smartphone market-share increase from 48.6 percent to 50.8 percent between January and April. That's certainly not zero growth, it's also not the blistering rate of market expansion that Android enjoyed during its early period. On top of that, the Android platform as a whole is fragmented between multiple versions running on multiple pieces of hardware from multiple vendors, a cause of some user and developer frustration. Despite all that, Android remains a top mobile platform, and Google will almost certainly integrate the next version with more and better cloud services. But will that software help a Nexus tablet take market-share away from Apple's iPad, and fend off a growing threat from Microsoft's Windows 8 and Windows RT tablets? That's a question Mountain View almost certainly wants answered in the affirmative.
Image: Google