[caption id="attachment_17267" align="aligncenter" width="588"]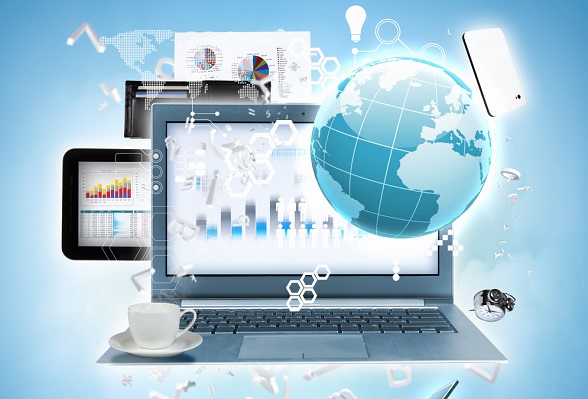 Google and VMware are trying to take PCs off the desk and leave Windows in the cloud.[/caption] Google and VMware announced a new service to make life easier for companies that need Windows on their desktop computers, but don't particularly want it. The two are teaming up to let companies save on both acquisition and maintenance costs by giving end-users lightweight Google Chromebook laptops, and
run Windows from the cloud
using VMware's Horizon cloud service. Using
VMware's Horizon DaaS desktop-as-a-service platform
and the
$279 Chromebook 11
can save a company as much as $5,000 per computer compared to traditional PCs, according to Amit Singh, president of Google Enterprise, in a statement announcing the service. Running a virtual OS in the cloud allows companies to run cheaper hardware on the desktop, because most of the work is being done on the server running a dedicated Windows instance viewed only by the ChromeBook user; there's also the lower maintenance cost of letting Windows run on a few servers in the datacenter, rather than thousands on the desktops of end users. Virtualized desktops have grown in popularity during the past few years, but have consistently undershot analyst predictions of market growth, largely due to the complexity of setting up server clusters that can support thousands of remote desktops, the need to upgrade networks and management tools, and the continuing need for individual support of end users who can't make the virtual PC work any better than they did a real one. VMware's Horizon View is designed to make that a lot easier, however, especially after the addition of the
OneStep "turnkey" DaaS service VMware announced Feb. 11.
Under OneStep, users can buy pre-configured DaaS services combining products or services from Cisco, NetApp, Equinix and VMware as a turnkey service rather than one whose pieces have to be assembled by the customer. A bigger factor may be the inclusion of technology from
DeskTone, the DaaS provider VMware acquired
in October for the assemblage of service partners and pre-confingured, integrated DaaS modules it offered as a simpler way for end-user companies to build their own DaaS. There is one catch, though possibly a temporary one: for the time being, the DaaS service is available only as an on-premise option, meaning end-user companies have to install it in their own datacenters, though VMware will handle the integration and implementation. VMware promises a pure cloud-based version will be available soon, but hasn't said when. Aside from the possibility of slashing total cost of ownership for Windows-based PCs, it may be a good thing that VMware will let users run Windows on Chromebooks, because using Chromebooks with Google's homegrown ChromeOS is "hell," according to DigitalTrends reviewer Jeffrey Van Camp,
who posted his evaluation of Chromebook Pixel Aug. 25.
Microsoft Office files – on which most American businesses are largely dependent – could be viewed on ChromeOS but not edited at the time, Van Camp wrote. That ability has shown up since then, but is still spotty in quality and capability, according to other reviewers. Because ChromeOS leaves most of its most powerful features in the cloud, the hardware is cheap and light, but the range of applications available for it is narrow, and even many native web apps – including Skype – didn't work correctly, VanCamp found. "Chrome OS couldn't handle the modest requests I made of it. Maybe it will work for you, but it is still not ready for primetime. I'll be the first to sign up when it is," he wrote.
Image: Shutterstock.com/ Sergey Nivens