[caption id="attachment_8631" align="aligncenter" width="550"]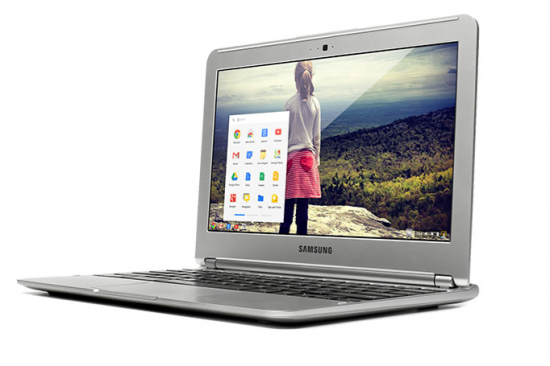 Google's Chrome OS.[/caption] Google's Chrome OS and Android will remain separate platforms, according to
executive chairman Eric Schmidt
.
Reuters
also paraphrased Schmidt as saying that, despite the separation, there could still be some feature overlap between the two products. Earlier this month, longtime Android division head Andy Rubin stepped down. His replacement, Sundar Pichai, will continue to run Chrome and Apps in addition to his new duties. "Having exceeded even the crazy ambitious goals we dreamed of for Android—and with a really strong leadership team in place—Andy's decided it's time to hand over the reins and start a new chapter at Google," Google CEO Larry Page wrote in a March 13 note on
Google's official blog
; no other official explanation for Rubin's departure was apparently forthcoming. In the same blog post, Page also suggested that Pichai would do "a tremendous job doubling down on Android as we work to push the ecosystem forward," a vague statement that
invited a lot of conjecture within the blogosphere
. Certainly Pichai, now in control of three Google platforms, has the ability to implement any number of crossovers. By the time Rubin stepped down from his post, Android had been activated on 750 million devices around the world; according to
research firm Strategy Analytics
, Android's market-share in 2012 stood at 68.4 percent, well ahead of Apple's iOS at 19.4 percent. Compare that to Chrome OS, Google's operating system for desktops and laptops, which owns a mere fraction of the "traditional" operating system market. Chrome OS is built around Google services such as Gmail; it also features access to the Chrome Web Store, an online repository for a variety of apps. While later versions of the OS have introduced more offline functionality—most notably the ability to edit documents via Google Docs, a must for any office worker or road warrior—it's largely dependent on a near-perpetual Web connection. Google has become more aggressive about Chrome OS in recent months, pushing (in conjunction with its hardware partners) a series of "Chromebooks" at a diverse range of prices and hardware specs. But there's a long road ahead if Google truly wants to make Chrome OS a viable challenger to Apple's Mac OS X and Microsoft's Windows franchise. That's where Android (potentially) comes in. If Google could figure out a way to link Android and Chrome OS at key points—apps interoperable across both platforms, for example—it could boost the popularity and functionality of the two operating systems. (Microsoft is already following a similar strategy with Windows 8, which shares a kernel and key elements with Windows Phone 8; but that duality is also far too new to have shown appreciable results.) In fact, that sort of Chrome and Android synergy seems inevitable; but if one takes Schmidt's words at face value, Google won't take the ultimate step of outright merging the two platforms.
Image: Google