A quick look at some of the movement among IT people this week: Kevin Packingham left his position as Chief Product Officer for
Samsung Electronics'
Mobile Division. It's unclear whether or not his departure was voluntary or who will take over the role. [The New York Times]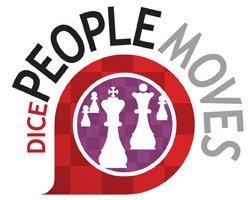 Groupon
poached
Amazon
Prime VP Robbie Schwietzer for its Vice President of Operations position. He reports to Chief Operating Officer Kal Raman, another former Amazon exec. Also newly reporting to Raman is Lisa Kennedy, former Vice President of eCommerce at Amazon's
Quidsi
, who was named Vice President and General Manager of Groupon Reserve. Meanwhile, David Kerr, formerly General Manager of eCommerce at
Angie's List
, was appointed to be Vice President and General Manager of Home Services, and Hoke Horne, former CFO of Windows at
Microsoft
, became Vice President of Global Commercial Finance. [GeekWire] The
strange hiring
continues at
Apple
with the addition of John-Francois Mulé, a cable TV industry vet who most recently worked at
CableLabs,
as an engineering director on an undisclosed project. All that's known about the project so far is that it's "something big"-- at least according to Mulé's LinkedIn Profile. [Multichannel News]
Identified
, an analytics company that transforms data from
Facebook
into professional intelligence, hired Mohammad Sabah to be Chief Data Officer. Previously, he was Manager of Data Science and Analytics for
Facebook's
Identity Team. He's also held Principle Data Scientist/Engineer positions at
Netflix
,
Fox Audience Network
(acquired by the
Rubicon Project
,) and
Yahoo
. [TechCrunch] JP Colaco resigned from his position as Senior Vice President of Advertising for
Hulu
. He joined the company six years ago when it was a startup, before it was called Hulu. He was one of the last of the original team members to work there, but decided to leave to pursue a startup. [Hulu] Former
Frog Design
President Doreen Lorenzo joined
Quirky
, a crowdsourcing invention platform, as President. [PandoDaily]
AOL
underwent a shakeup in its executive ranks. Maureen Sullivan, SVP & GM of Lifestyle Brands and Women's Content, was made responsible for the AOL homepage, and Graham Moysey, formerly General Manager, became Head of International. Meantime, Francis Lobo, President of AOL services, left the company to become CEO of
United Online
. [All Things D] Former
Twitter
Director of Platform Ryan Sarver
finally had enough rest
, and joined
RedPoint Ventures
as a partner. The VC firm also got another new partner, Tomasz Tunguz, who was promoted from within. Meanwhile, Jamie Davidson, former Vice President of Product at
Hotel Tonight
, was hired as a Senior Associate. [Redpoint Ventures] Video analytics platform provider
Ooyala
appointed David Wilson to be Chief Financial Officer. He brings more than 12 years of CFO experience from positions at
DIRECTV
and
Alaska Communications Systems
. [ooyala.com] Manish Goel was named Chief Executive Officer of
Guavus
, a Big Data company. He comes from
NetApp
, where he worked for 11 years, most recently as Executive Vice President of Product Operations. He succeeds Anukool Lakhina, Guavas' founder, who will transition to a new position to focus on innovation. [Multichannel News] Refurbished television equipment provider
Cable Technologies International
named Christopher Shirling President. Former President and Cable Technologies' Founder, Paul Morse Jr., transitioned to CEO. [Multichannel News] Former
Twitter
Product Manager Mitali Pattnaik joined
Foundation Capital
as an entrepreneur-in-residence. She will focus on the education and collaborative consumption sectors. Prior to Twitter, she worked on commerce initiatives at
Google
. She's also held positions at
Electronic Arts
,
Yahoo
, and
Microsoft
. [All Things D] Web and mobile design company
Cultural Foundry
added two new senior-level developers. Jeff Lindermeier was hired as a front-end developer. He brings more than 15 years of design and development experience and co-owned a Web development company for six years. Meantime, Roberto Santiago was hired to lead a systems development team. He's also run his own company, and brings 20 years of systems architecture and engineering experience. [Dice News]
Avegant
, the developer of
a Google Glass competitor that uses Virtual Retinal Display Technology
, appointed former
Citigroup
CTO Yobie Benjamin to be Chief Operating Officer and Chief Software Officer. [cnet]
Do you know of people moving to new jobs inside, or outside, your company? Let us know by emailing tips@dice.com.