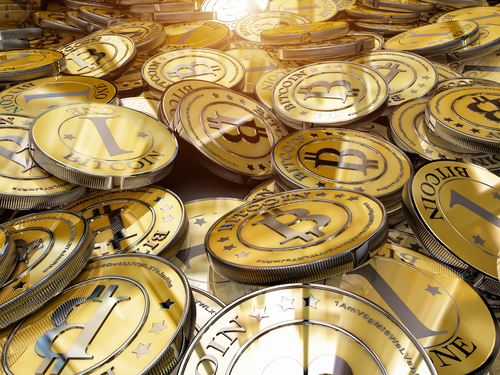 Hackers have infiltrated accounts associated with the CEO of the now-defunct Mt.Gox Bitcoin exchange. "It's time that MTGOX got the bitcoin communities wrath instead of Bitcoin Community getting Goxed," read a note posted on Mark Karpeles' hijacked blog (
cached
). "This release would have been sooner, but in spirit of responsible disclosure and making sure all of ducks were in a row, it took a few days longer than would have liked to verify the data." That note also claimed that Karpeles had deceived the public about hackers stealing all of Mt.Gox's Bitcoin, the incident that supposedly led to the exchange shutting down earlier this year; an accompanying list supposedly shows 951,116 Bitcoins (and change) still on the books. The posting then points readers toward a data dump—including database records, csv reports, and much more—supposedly pulled off Mt.Gox's servers. "No user database dumps have been included," it added.
According to Forbes reporter Andy Greenberg
, who was unable to verify whether the Mt.Gox information presented by Karpeles' hackers was real, "the Bitcoin community has been puzzled by the apparent lack of movement of Mt.Gox's bitcoins since the company declared bankruptcy last month." When Mt.Gox first went offline in February, a group of Bitcoin companies (including Circle and Coinbase) issued a statement outlining the exchange's troubles, hinting at security and "trust" issues but foregoing details. "This tragic violation of the trust of users of Mt.Gox was the result of one company's actions and does not reflect the resilience or value of bitcoin and the digital currency industry,"
it read
. "There are hundreds of trustworthy and responsible companies involved in bitcoin." Even as that statement made the rounds online, a
"Crisis Strategy" document
emerged, supposedly from someone connected with Mt.Gox. Nobody from the exchange stepped forward to verify the authenticity of the document, which suggested that theft was the reason behind the troubles. "At this point 744,408 BTC are missing due to malleability-related theft which went unnoticed for several years," read a key section. "The reality is that MtGox can go bankrupt at any moment, and certainly deserves to as a company." Now a group of hackers are claiming that fraud, and not theft, are at the root of the Mt. Gox shutdown. Time will tell whether this view is correct.
Image: Alexander Kirch/Shutterstock.com