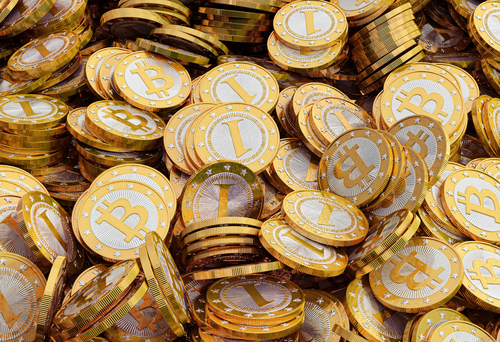 Based on the headlines alone, Bitcoin seems in a dire spot this week. "Bitcoin virtual currency is on verge of collapse,"
blared the Los Angeles Times
. "Mt.Gox site disappears, Bitcoin future in doubt,"
wailed CNNMoney
.
Forbes
, in a more rhetorical frame of mind, asked: "Is Bitcoin an Investment or a Cult?" As suggested by the
CNNMoney
headline, the crypto-currency's current travails stem from the Japan-based Mt.Gox exchange, which went offline for mysterious reasons, possibly eliminating a fortune in Bitcoin in the process. "As there is a lot of speculation regarding MtGox and its future, I would like to use this opportunity to reassure everyone that I am still in Japan, and working very hard with the support of different parties to find a solution to our recent issues," Mt.Gox CEO Mark Karpeles
wrote in a note
posted to the front of the otherwise-blank exchange. "Furthermore I would like to kindly ask that people refrain from asking questions to our staff," his note added, "they have been instructed not to give any response or information. Please visit this page for further announcements and updates." Rumors have circulated for days about the causes for Mt.Gox's shutdown, ranging from an epic heist of the Bitcoins under its stewardship, to financial improprieties leading the exchange to the edge of bankruptcy. On Feb. 24, a handful of Bitcoin companies (including Circle and Coinbase) issued a statement outlining MtGox's troubles, hinting at security and "trust" issues but foregoing details. "This tragic violation of the trust of users of Mt.Gox was the result of one company's actions and does not reflect the resilience or value of bitcoin and the digital currency industry,"
it read
. "There are hundreds of trustworthy and responsible companies involved in bitcoin." For those who held a fortune in Bitcoin on the Mt.Gox exchange, however, the damage may have already been done.
The Daily Dot
did an excellent job of cruising Reddit to find Bitcoin owners affected by the shutdown, some of whom lost the equivalent of hundreds of thousands—even millions—of dollars. "$16k was my initial investment, though the actual value at time of closing was closer to $40k," one Redditor posted. "I will tell myself I lost $16k and sleep somewhat better. Sigh." Other stories verged on the tragic. "I lost $357,000,"
another Redditor claimed
. "Not to try to earn a bunch of sympathy or anything but this was not only my money but it was going to be my 5 year old son's education fund which i took out of fidelity about 1 year ago to mess with bitcoins."
A "Crisis Document" circulating online
, purportedly from someone connected with Mt.Gox, suggested that the exchange lost 744,408 BTC due to "malleability-related theft."
Wired
suggested that
, if the document and its information are authentic, the theft of 744,408 Bitcoin is equivalent to $350 million. But the potential damage of Mt.Gox shutting down goes far beyond those (possibly) lost Bitcoins. Currency, at its most fundamental level, depends on trust: I give you a dollar or Bitcoin or yen with the full expectation that the mechanics supporting that unit of currency are sound; if that stability's ever in doubt, it places the currency's existence at risk. So not to be too alarmist, but if Bitcoin's most prominent exchange can just "disappear" and take fortunes with it, should the world still trust Bitcoin? How quickly the crypto-currency recovers will hinge on how the broader Bitcoin ecosystem handles this crisis.
Image: Lightboxx/Shutterstock.com