Look for more staff cuts
at IBM – especially in hardware – after the company's quarterly earnings fell below analysts' estimates. Big Blue reported fourth-quarter revenue of $27.7 billion, while Wall Street had expected the number to be more like $28.25 billion.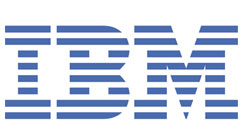 Though revenues were slightly off at the technology services and business services groups, IBM's hardware business dropped 3.5 percentage points to 35.6 percent, continuing the decline of the unit. Now word's come that the company's worked a deal to sell its
low-end server business
to Lenovo, the Chinese company that bought its personal computer business in 2005. In August, the company forced U.S. hardware employees to
take an unpaid one-week furlough
. IBM has been racing to embrace cloud computing and last week announced plans to invest $1.2 billion this year alone
to build a global network of data centers
. It also recently made its
Jeopardy
-winning Watson AI technology its own business unit
focused on commercialization
. Though Big Blue has been slashing its workforce in North America in recent years, it's
expected to hire hundreds
for a new design studio in Austin, Texas. It also
expanded its services business in Baton Rouge, La.
, where it plans extensive hiring, as well.