Healthcare clinic ChenMed has opened a new
technology development operation
in New Orleans, as part of an expansion of its software subsidiary ChenTech, that calls for hiring up to 50 new employees. ChenTech develops software applications for physicians, hospitals and clinics using Java, PHP, HTML5 and iOS.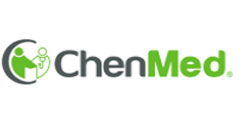 The software development center is located in the central business district of New Orleans and is expected to hit full employment in the next two to three years. The new positions are expected to average $83,000 per year in salary, plus benefits. The Louisiana Economic Development estimates the office will also generate 51 indirect jobs, for a total of more than 100 new jobs. According to
the Times-Picayune
, CEO Christopher Chen said the majority of the company's software development efforts will now take place at its newly opened New Orleans location. He also noted that he expects the office to grow. "This will be the engine of development for ChenTech," he told the paper. "These are exactly the kinds of jobs we want to bring to New Orleans," Louisiana Governor Bobby Jindal added. "We want software development to also be a central part of the New Orleans economy." The company makes an electronic health record system that includes data analysis, remote access, and automated scheduling features. ChenMed uses the technology in more than 35 of its medical centers for seniors and has placed the systems in more than 30 clinics outside of their JenCare line of centers.