After a turbulent beginning of 2023, it seems that tech layoffs have somewhat leveled off. If you're in tech, keeping track of layoffs in your industry is always a good idea; if they're spiking, that's an excellent motivator to polish up your resume and C.V., as well as come up with a plan for what you'll do if your company lets you go. It pays to bookmark a good tech layoff tracker.
The crowdsourced tech layoff tracker layoffs.fyi has become a regular source of information for those seeking the latest information about tech layoffs; it's relied upon by publications in addition to individuals. The monthly layoff charts offer valuable trendlines; there are also lists of employees laid off and a breakdown of companies with the most recent layoffs.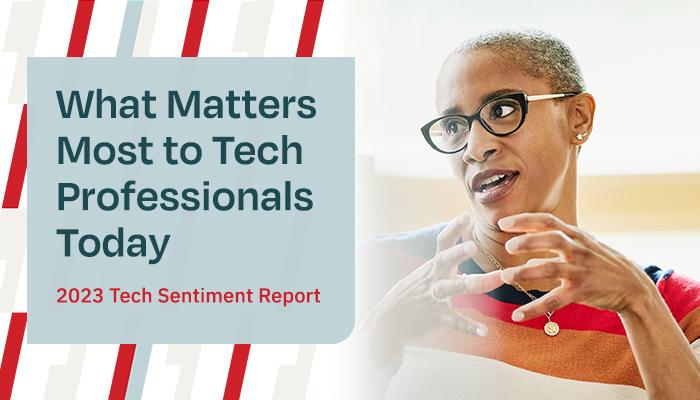 Dice's latest look at how tech professionals think and feel about tech's most pressing trends is here — and ready-made for your hiring needs.
Overall Tech Layoffs
Here's the tech layoff tracker's most recent breakdown of overall layoff numbers through the end of September 2023. As you can see, the number of tech layoffs (and the number of tech companies laying off workers) has continued to decline slightly. (Layoffs.fyi refers to listed companies as "startups," but many, such as Uber and Microsoft, are actually quite large.)
In this context, layoffs aren't necessarily a response to economic uncertainty or a company hitting worse-than-normal turbulence, but a more normal "churn." Some bigger companies are beginning to hire again after laying off tens of thousands of workers earlier this year; for example, Salesforce recently announced that it will hire 3,300 new employees, including critical roles such as engineering and cloud.
Which Tech Companies Laid Off Workers Last Month?
Companies reporting layoffs during September included Snap, Lucid Software, Roblox, Google (mostly HR folks), Roku, and Blue Origin and a couple dozen startups both in the U.S. and overseas.
Meanwhile, Tech unemployment rose to 2.1 percent in August, according to the most recent CompTIA analysis of U.S. Bureau of Labor Statistics (BLS) data. That's a slight increase from mid-summer, when the rate hit 1.8 percent, but still much lower than January 2023. There's been some strong hiring activity around cutting-edge technologies such as artificial intelligence (A.I.) and machine learning.
"The usual caveats of monthly fluctuations in labor market data apply," Tim Herbert, chief research officer at CompTIA, wrote in a research note accompanying the data. "The seesawing between strong and lagging tech jobs reports is undoubtedly confusing, but the overall macro trend of growth in the depth and breadth of the tech workforce remains steady."