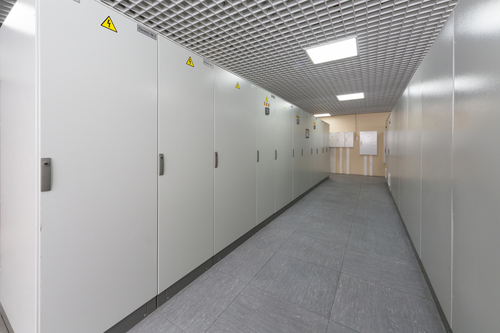 Hewlett-Packard must have felt like it was being left out of the Software-Defined Networking (SDN) space: this week, the company announced several new switches that support the OpenFlow open networking protocol. HP's new products include the
FlexFabric 5900
top-of-rack switch and
5900v virtual switch
(PDF); the FlexFabric 11908 data center aggregation switches and
flagship 12900 switch
; the HP Virtualized Services Router series; and the HP HSR 6800 router series. HP also announced the complementary IMC Virtual Application Network Resource Automation Manager and IMC SDN Manager; the latter attempts to simplify the SDN process through automation. Although HP hasn't played as much in networking as, well, some of the dedicated networking companies,
it announced in March
that its large customer base and ability to automate would make it a force in the space. SDNs will represent a $2 billion market in 2016, HP executives added, while
pointing out
that the company has been involved with SDN since the latter's beginnings at Stanford. HP executives positioned the FlexFabric 5900 as a drop-in replacement for VMware's vSwitch,
according to InfoWorld
, providing each VM with its own dedicated switch port on the 5900AF and managing accordingly. The switch is designed to allow network managers to create a single policy for the management of the virtual and physical world, and may replace Cisco's FEX switch within the HP OEM group,
noted ZK analyst Zeus Kerravala
. HP now has forty switches within its portfolio that are OpenFlow-capable, and the company is one of the founding members of OpenDaylight,
the open-source SDN initiative
. (To be fair, however, HP is a "silver" member, a lower-tier below the "gold" tier and the nine "platinum" members that are driving the initiative, which include Brocade, Cisco, IBM, Juniper, and Microsoft.) HP's architecture is also taking aim at the Cisco Nexus 1000v, a software solution that manages networking in virtualized environments. HP is providing a more powerful hardware solution but at greater cost, InfoWorld noted. HP's FlexFabric 5900 switch series cost $14,990, available today; the HP FlexFabric 11908 switch is expected to be available worldwide in June 2013 for a starting price of $83,000. HP's HSR 6800 router series is available worldwide for a starting price of $46,000, HP said.
Image: Pavel L Photo and Video/Shutterstock.com