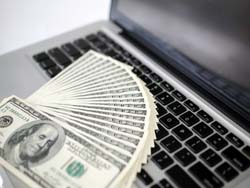 Whether you're tired of living paycheck to paycheck or need to replace your 10-year-old car, you may be able to stop pinching pennies if you set your sights on one of these high-paying roles and industries.
Business Analytics
Everyone knows that BAs are in demand, but did you know that
the 2011 graduates
from North Carolina State University's master's program had a 97 percent job placement rate with salary offers up to $140,000? In fact, the demand for BA skills is so great that Northwestern University has launched a similar program and Texas A&M and Louisiana State University will follow this year. Some students have undergraduate degrees in computer science, but even liberal arts majors have been able to master the concepts.
Transportation Technology
The transportation industry is facing a
critical shortage of workers
as baby boomers retire, but additionally, the
emergence of new technology
like smart traffic lights, connected vehicles and information systems and smart apps for drivers and users of mass transit is increasing the demand for middle-skill workers and a variety of IT professionals. The average salary is $63,000, with IT specialists averaging $65,000 while degreed positions pay over $100,000.
Internet Marketing
The future demand for workers with Internet marketing skills is so great, that
high schools are beginning to offer courses
. The University of Utah, University of San Francisco, Columbia School of Journalism and University of Virginia are just a few of the schools offering certificate programs through weekend courses and online education. Median salary is $117,000, ranging from a low of $54,000 to a high of $180,000. Dice currently features more than
1,200 jobs
that require Internet marketing skills so, start hunting!