Boingo Wireless
has a massive footprint of small cell networks, which cover more than a million distributed antennae system and Wi-Fi locations in a wide variety of settings and reach more than 1 billion consumers annually. The company's platform is the only monetization engine of its kind, driving revenue through carrier offload, advertising, location-based data analytics and consumer products. The company has 185 employees, about half of whom work in technical roles. While the majority work out of the Los Angeles headquarters, Boingo also has engineers in New York, Chicago, San Francisco, Dallas, San Diego, London and São Paulo.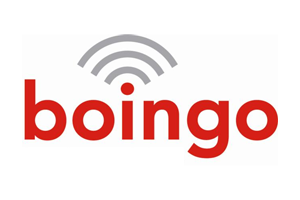 Mike Ihde, Vice President of Human Resources and Organizational Development, gave us some inside information on how candidates can get their foot in the door.
How to Reach Out
At the end of the day, the direct path into HR runs through the company's submission email box,
jobs@boingo.com
. Boingo also posts to job sites (like Dice). "Sometimes it can be helpful to see who among your friends has a link into a current Boingo employee," Ihde observes. "Employees are eligible for recruiting bonuses if they recommend a candidate who ultimately gets hired, so they're incented to find good talent, too."
Available Jobs
Currently, a variety of engineering positions are open, including software engineers, QA engineers and database administrators. All of these are located in Los Angeles or San Francisco. However, the list changes quickly. The reason, Ihde says, is "it turns out a lot of people want to work here, which allows us to fill positions quickly." So, he suggests regularly checking current openings.
Navigating Job Postings
This is critical: All candidates must have valid authorization to work in the U.S., EMEA, or APAC regions in which the job or role is located. "It's the single biggest issue we run into with candidates applying for open positions," says Ihde. "We're still a pretty small company, and we need candidates to be viable employees of their own accord. We don't provide sponsorship, so H-1B visas aren't part of our consideration set." As a matter of course, the company includes platform/language specifics with each job description. Ultimately, Boingo is a Linux/Unix shop, with extensive Java and Perl apps. It uses both Oracle and MySQL databases. As a roaming authenticator, RADIUS is essential to its business. Separate groups are dedicated to the design, installation and maintenance of WLAN and DAS networks.
The Interview Process
Generally, candidates will start off by meeting with the hiring manager, HR manager and two or three co-workers. Some will assess whether you're a cultural fit while others ensure you know your stuff technically. Be prepared to discuss specifics around the job description's exact language. Which tools have you used? What specific work have you done that's relevant? "A great add to the conversation is highlighting a known shortcoming in a tool or platform and ways you've been able to work around it in the past," Ihde says. Also, the best skill sets a candidate can bring are reliability and responsibility. Our product deliveries are built around Agile scrums, so we can quickly make progress and accelerate changes into our production environments. All prioritizations are built around business needs, so if it's what's being worked on now, the business needs it as soon as possible. Taking responsibility for your work and consistently delivering against looming deadlines helps push the business forward.
What Makes a Good Fit?
Even though Boingo's a public company with offices in several countries and $100 million in annual revenue, still has "a lot of start-up DNA." It looks for personable people who like "to work hard and have fun." Throughout the year the company organizes special events from the company picnic, to ping pong tournaments, to Boingo night at Dodgers Stadium and the Santa Anita Race Track. Informally, employees often get together for lunchtime basketball games or restaurant runs. "Ultimately," Ihde says, "the culture works for people who are driven by camaraderie and winning as a team, instead of those focused on personal success at the expense of others."
Advice for Seasoned Professionals
The company tends to focus its hiring on experienced professionals. When applying, they should highlight the extent of their work and how it's directly related to the job opening. Given the number of business lines it's in, Ihde says Boingo is a relatively small company. So, it wants to hire people that can begin contributing right away.
Advice for New Graduates
"We don't hire many candidates right out of school," Ihde tells us. However, there are some ways for those with little experience to get Boingo's attention. Among them: "Exceptional working experience while the candidate was in school would be a big thing. Internships at places with recognizable names and reputations for innovation would help their cause. Another path may be to look at the QA engineering jobs. We've had a couple key developers start in QA and move to the dev side after proving their mettle."