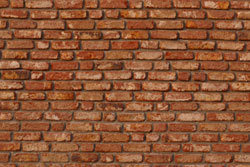 Managers and recruiters make quick decisions when scanning candidate resumes. So unless you go out of your way to anticipate their concerns and launch a preemptive strike, you may be passed over simply because of their preconceptions and hiring biases. Some managers, for example, won't consider a candidate who's been unemployed for more than six months. They fear their technical skills and knowledge have eroded during the lengthy hiatus. Other managers assume that veteran contractors will become restless and quit after enduring the humdrum of full-time employment. "IT professionals have to go the extra mile to overcome negative perceptions," says
J.T. O'Donnell,
a career strategist and workplace consultant based in North Hampton, N.H. "Otherwise, you allow yourself to become a victim of covert discrimination."
Anticipate and Address Concerns
To start, put yourself in the hiring manager's shoes to identify your possible flaws. Then look at the top third of your resume as prime real estate -- the place to present facts and evidence to negate their concerns. "There's nothing wrong with being unemployed," says Jeff Lipschultz, co-founder and owner of Southlake, Texas, recruiting firm
A-List Solutions.
"But hiring managers want to know that you're not just sitting around waiting for the phone to ring." Lipschultz says out-of-work professionals should list current technical courses and pro bono work at the top of their resume to prove that they're actively involved with technology and not entirely unemployed. And since managers perceive that companies shed lackluster workers when the economy takes a dive, out the best spin you can on your exit (without lying!). For example, explain how your project lost funding or finished ahead of schedule. That shows why you're out of work and proves you're a top performer.
Take a Strategic Approach
You can't overcome hiring bias by responding to thousands of job postings. Instead, focus on 25 companies that need your skills and preferences, then use strategic relationships to break down their barriers. "Unemployed candidates tend to focus on the low-hanging fruit where the competition is formidable," notes O'Donnell. "Non-traditional candidates need to use non-traditional means to circumnavigate hiring biases." For instance, its common knowledge that some companies won't consider unemployed candidates. But when a colleague hands your resume to a manager and vouches for your capabilities and character, concerns about your employment status will diminish.
Offer Value and Validation
Once you make it through the initial screening process, you still have to squelch the manager's secret fears to advance to the offer stage. During interviews, Lipschultz says you should employ a subtle approach by deliberately weaving facts and anecdotes into the conversation to counter possible bias. Managers tend to think that only rogue professionals choose self-employment. So independent contractors should use "we" when answering questions about recent projects to prove they're able to work on a team, and explain how contracting helped them acquire additional skills. If the manager still seems skeptical, offer facts and examples to back-up your arguments, but remember your ultimate goal is to steer the conversation away from the past by describing the value you offer
now
and how you intend to meet the company's needs. "Watch their body language, and if the interviewer seems satisfied with your answer don't mention the issue again," says Lipschultz. "Like a good salesperson, you have to know when to put down the pen and be ready to move on."