[caption id="attachment_142021" align="aligncenter" width="4032"]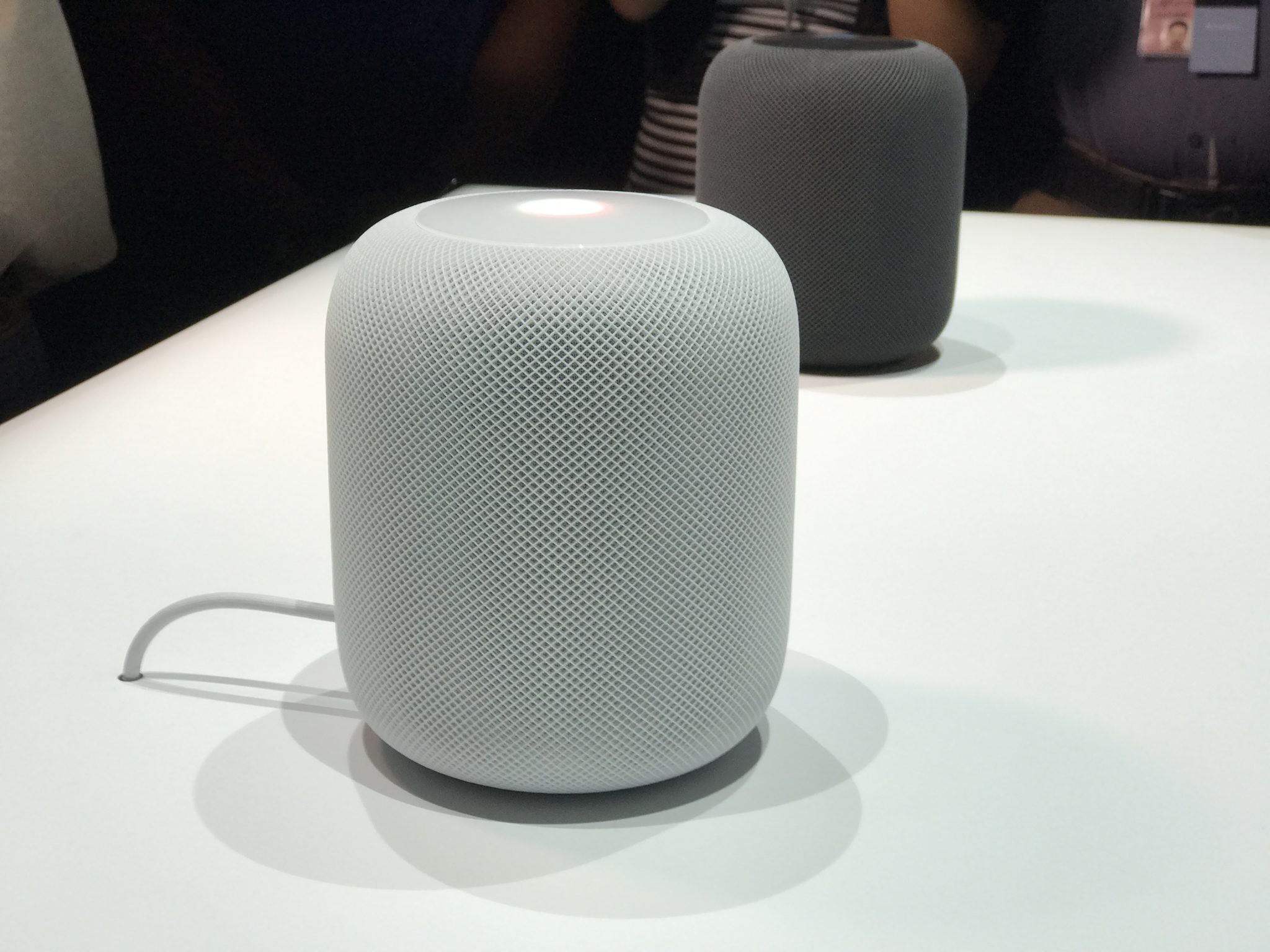 HomePod[/caption] HomePod
is coming
. Apple's first
voice-activated
speaker for your home will be available next month, and Apple is providing an early glimpse of
what developers will be able to do with it
. Sadly, the list is short. Via its developer website, Apple has launched the official preview of SiriKit on HomePod. At least initially, it's limiting the experience to Notes, Messaging, and Lists.
From Apple
:
With the intelligence of Siri, users control HomePod through natural voice interaction and can conveniently access iOS apps that support SiriKit Messaging, Lists, and Notes. Siri recognizes SiriKit requests made on HomePod and sends those requests to the user's iOS device for processing. To prepare your app, make sure that your SiriKit integration is up to date and that you've adopted all of the appropriate intents. Test the voice-only experience by using Siri through headphones connected to your iOS device with iOS 11.2 beta.
This offering is limited when compared to SirKit Domains and Intents for iOS. In addition to the aforementioned functions, iOS also has access to QR codes, ride booking, photo search, payments, VoIP calling, workouts, and climate and radio. Some of Siri's capabilities are not applicable to HomePod. 'Climate and radio' are specific to CarPlay apps, and allow drivers to set their car's climate and adjust the radio hands-free. The QR code functionality is meant to display contacts' QR codes for friends to scan, and HomePod has no screen (QR codes are also not popular in the United States). Curiously, HomePod doesn't handle many of its processes natively. Music-related queries, where HomePod's marketing has been focused, will happen on the device itself. The
rest
– Messaging, Notes, and Lists capabilities included – are handed off to a linked iPhone or iPad. That's why it's curious that other capabilities are not supported by HomePod. For example, it's reasonable to think people leaving home would want to make a VoIP call to the office using HomePod and Apple's Handoff technology for iPhone. Similarly, weaving a Lyft ride into a command that lets Siri know you're leaving home (when it may turn off the lights, among other things) would be attractive to those who rely on the ride-sharing service for commuting; such functionality could also be continued on an iPhone. It's entirely possible Apple will add new features ahead of launch, but it's just as unlikely. In
an interview
just after
WWDC 2017
, Apple CEO Tim Cook lauded the capabilities that SVP Phil Schiller demonstrated on-stage, but added: "You can bet that there's a nice follow-on activity, as well." With just a month or so before the HomePod actually goes on sale, we're betting added functionality waits for 2018.