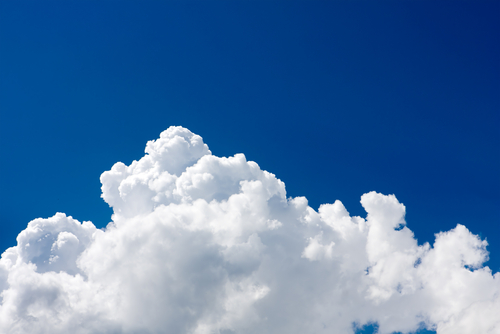 By now, everybody is pretty familiar with the notion that cloud computing has altered the economics of enterprise IT. No longer can you automatically assume that any given workload will run in a data center managed by an internal IT organization; instead, there are multiple options that exist outside an organization's walls, from public cloud services to privately managed cloud hosted by third-party service providers. But what most IT people still don't fully appreciate is the degree to which cloud computing will change the way internal data centers are built and managed. Instead of acquiring and deploying enough IT infrastructure to support peak application workloads, IT organizations will increasingly leverage "cloudbursting" technologies to invoke additional compute resources on demand. In simplest terms, cloudbursting is when an application that normally runs in one type of cloud environment, such as a private cloud, begins pulling resources from another cloud (including public ones) during periods of peak resource demand.
Rightsizing
This type of hybrid cloud computing model has significant implications for your average IT budget. It means that IT organizations can now "rightsize" their IT investments, acquiring enough in-house IT infrastructure to support average workload requirements, and leaving any spikes in demand to cloud services. For example, when an organization closes financial records at the end of a quarter, it can budget for one or two days' additional compute capacity from the cloud in order to handle that spike in processing demand. At the moment, leading providers of cloudbursting capabilities include Eucalyptus in partnership with Amazon; Hewlett-Packard in partnership with Savvis, Amazon or its own forthcoming cloud service; and GreenButton in partnership with Amazon or Microsoft. According to Larry Carvalho, principal owner of cloud-consulting firm
RobustCloud LLC
, the most robust cloudbursting available at the moment comes from Eucalyptus, which allows IT organizations to build private clouds using the same software that Amazon uses to manage its public cloud service. Eucalyptus has extended that capability with a
version 3.1
of release of its namesake software. It can be installed in less than 20 minutes, and includes a built-in high availability option. According to Eucalyptus CEO Marten Mickos, it's easier for Eucalyptus to provide that capability via Amazon because the latter takes a hardware-neutral approach. "We're application guys," he said. "That's why we don't partner with any of the commodity hardware vendors. That's not where all the innovation in the cloud is going to take place." But hardware vendors such as HP bristle at those sorts of generalizations. While it's true that HP is building servers that are optimized for cloudbursting, Shelton Shugar, vice president of
HP enterprise cloud services
, insists that the company's forthcoming cloud computing service will provide cloudbursting capability for any on-premise server environment: "Providing that capability in our cloud or supporting it between our servers and another cloud is all part of being a full-service provider." GreenButton, meanwhile, takes an approach similar to that of Eucalyptus: software-centric, and supported across more service providers. Pixar is leveraging GreenButton's software to make its technology available as a service for any company doing work with 3-D animation software.
Holistic Approach
Regardless of the approach, Judith Hurwitz, principal of consulting and analyst firm
Hurwitz & Associates
, thinks organizations should put in place a holistic approach to cloud computing, based on classes of application workloads, that puts them in a position to take advantage of evolving technologies such as cloudbursting. "The data center has to change," she said. "It needs to evolve so it can be tuned to manage more specific types of application workloads." Ultimately, that capability may even lead to specific application workload scenarios where cloud service providers will bid for the right to process application workloads via
reverse auction
. "You may not want to open that to everybody," Carvalho said. "But you could make it work across a select number of providers."
Image: Pavelk/Shutterstock.com