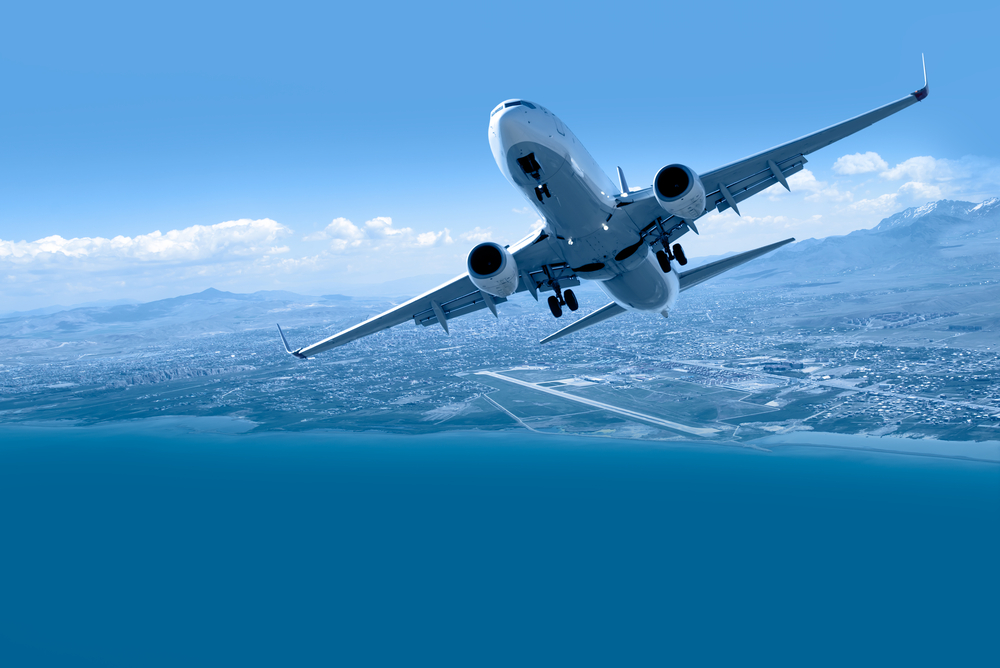 Look up at the sky and think in numbers: Each day, nearly 7,000 commercial aircraft take off on 24,000 flights, according to
the Federal Aviation Administration
. With the expert guidance of 14,000 air traffic controllers, they fly about 2.2 million passengers every 24 hours. To do that, airlines and controllers coordinate airplanes' movements through internal dispatch offices and 476 control towers. Add to the mix some 200,000 general aviation aircraft traveling between more than 19,000 airports, and you can envision the logistical challenges involved in moving
719 million passengers
around the U.S. each year. It doesn't take much to imagine the complex logistics involved in making a system of such scale work properly. While "data analytics" is a relatively new term to the mainstream, airlines have been applying such principles to the business for years, often under the phrase "operations modeling," said Doug Gray, director of enterprise data analytics for Dallas-based Southwest Airlines. At first, the data was used to guide decisions about fueling, crew schedules and flight itineraries. Today, analytics are used across the organization, in functions from marketing to operations, explained Gray, who's also a member of the International Institute for Analytics' Expert Network. "They have a significant impact on costs and profitability," he said. Indeed, calling real-time analytics "integral" to any airline's success isn't going too far. While specialists in fueling, crew scheduling, flight scheduling and other areas may have their plans laid out perfectly, their work is never immune from unexpected developments. "Daily operations is where stuff hits the fan," Gray observed. "You can't predict a heart attack in-flight, or a control-tower fire." Schedulers have only so much advance warning of bad weather. Even on the best of days, it seems an airline's plans can only be regarded as tentative.
Real-Time Analytics to Face Real-Time Challenges
To help things move as smoothly as possible under almost any circumstances, Southwest launched "the Regular Operations Recovery Optimizer," a system that takes an incident's consequences, factors them into the airline's operations at that moment, and "rejiggers events on-the-fly," Gray said. The first of its kind in the industry, the Optimizer's ability to crunch data and quickly propose solutions may give Southwest "a unique competitive advantage." With such systems in place, and the use of data only expected to grow, it's no surprise that Gray predicts a constant demand for the right technical talent within the industry. But as he noted, analytics systems rely on more than data specialists to make them work. While he oversees an organization of some 200 employees, only about 10 percent hold a data scientist role or similar positions. The others are experts in areas such as data warehousing and ETL (Extract, Transform, Load), and still others have expertise in some of the airline's nuts-and-bolts functions, such as the fuel supply chain. "We look for hardcore operations research people who can work closely with domain experts," Gray said. Though Southwest recruits from the industry, it also seeks newly minted masters of science in data analytics from nearby schools such as the University of Texas at Austin and Southern Methodist University.
Industry Expertise Helps
Of course, airlines need people who can implement and maintain analytics systems—software engineers and developers who need to have at least some expertise with data, Gray said. For his part, Gray is particularly interested in tech pros familiar with Oracle, Teradata and Amazon Cloud Services. Also important are relational database skills such as NoSQL and Mongo DB. Although he sees the company experimenting more with Hadoop ("It's better in the cloud,"), Gray said that "unless something better comes along," the company will continue to rely heavily on R and Alteryx, a "data science self-service desktop" that combines ETL, R and visualization in one GUI-driven application. Like many employers, Southwest will hire "the right person and train them" on needed skills, especially if they're just out of school, Gray said. And, he believes, industry experience can give candidates an advantage. As more people pursue careers using data science, analytics and operations research, "more departments will have their own [data and analytics] experts, joined together by a center of excellence." "Our biggest constraint isn't data," he added. "It's teaming up the right data people with the right subject-matter experts. There's going to be a battle for talent, and we need people with a passion for the airline business."