Mobile device-management vendor
AirWatch
has announced a $60 million expansion this year, which includes hiring 1,000 people, about
800 of whom
will be in the Atlanta suburb of Sandy Springs. At least 65 percent of those hires will be in technical roles, according to Recruiting Manager Alison Birzes.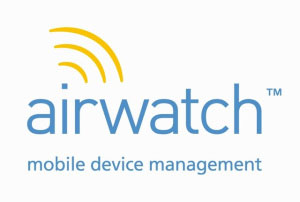 To reach its goal for the year, the company will hire about 200 people per quarter. "We're looking for a lot of engineers," says Birzes. "We're really going to be building out R&D and professional services departments." In addition to skills in the Microsoft stack, AirWatch will be looking for open-source
experience
. High-priority positions include mobile developers, .NET and Java developers, UI developers, SQL developers, production DBAs, QA engineers and leads, security and research engineers, sales engineers and application and support engineers. "The company is growing quickly and there are new postings every day," Birzes tells us. If you want to work there and the position you're looking for isn't listed, reach out to one of its corporate recruiters, since they may know of positions that haven't been posted yet or the time the position will become available. "Even if you don't see exactly what you're looking for, I still urge you to start the conversation," she says.
How to Stand Out
Customize your resume to the specific position you're applying for and align your experience with its requirements. Focus on results rather than presenting just bullet points of technology you've worked with. Highlight how you've used the technology, or the types of projects on which you've worked. The company wants to see not just what you know, but how much you know about the technology, and your accomplishments.
Reading AirWatch Job Postings
Birzes says you shouldn't get too focused on job titles. "As a company, we want to make sure we build the structure we need, but to be able to make decisions and to be agile within this industry. So, we don't have a lot of titles or 10 levels of management. But that doesn't mean that the responsibility, the challenge and opportunity isn't there." she explains. "If people focus on the job, they will see the responsibility and the level they're looking for is there."
Culture
"We have a very talented, smart team that really cares about delivering excellence," Birzes says. "It's not about crossing things off a list. It's about winning this space. We're laser-focused on winning, on innovating and building this company," Birzes said.
Advice for Experienced Professionals
Customizing your approach and consolidating as much of your resume's information as you can is important. "We receive a lot of resumes that can be six, seven pages. We recently received one that was 14 pages. You want to highlight your knowledge and the experience that's applicable, but also want to narrow that down to what applies to the opportunity," Birzes explains. Whether you've stayed up to date on the technology is a huge part of AirWatch's hiring decisions. As Birzes says, you can't sit back for even a moment without losing some of the relevant skills the company's looking for. Networking plays an important role, too. Whenever you can, get to know the company's employees and recruiters. Stay involved in the local tech community, whether it's through user groups or local meetups. Optimize your profile on social media sites or communities in which you're involved. "We do a lot of passive sourcing, so if you have your resume there, it will help us identify you and help the company find the right candidates."
Advice for New Graduates
It's important to be active on campus, so make sure you're attending career fairs and career-development sessions. The company looks for students with experience or internships that are related to the technology they've worked with. It also likes students who are well-rounded and involved in student groups, such as technical or professional groups." Be sure to highlight what you know or what you accomplished during those internships. "If you just stick to bullet points, a lot of student resumes look very, very similar," Birzes warns. "People are graduating from the same programs, with the same classes and have a lot of the same kinds of basic experiences, so you have to highlight what makes you different."