Here's some advice from the department of no pain, no gain: the way to move up in the IT ranks from professional to executive is to "
get uncomfortable
." That's the finding of
Network World's Tim Greene
, who interviewed Larry Bonfante, CIO of the U.S. Tennis Association and author of the new book "
Lessons in IT Transformation
."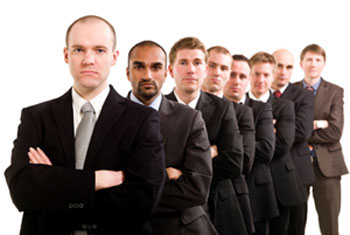 Anyone who has been forced into a managerial role, suddenly finding themselves responsible for other people's growth, success, and personal issues, knows how stressful it can feel, especially when no management training has been provided.
Often among IT professionals, discomfort stems from pushing themselves to develop people skills -- the lack of which might have attracted them to IT in the first place. The job could allow them to work alone, without a lot of personal contact. But to get ahead, they need to get over it, look at themselves as others see them, then work on improvements.
Once a social misfit, always a social misfit? Not necessarily, says Bonfante. The first thing to do is to get an assessment of your personal skills by asking bosses, colleagues, and clients -- something that sounds absolutely excruciating. What could be worse than one of those 360-degree evaluations? But it's a necessary evil in order to start developing a plan for improvement that can ultimately lead to a management-level position. Any good manager knows the key to success is successful communication. And that's a skill that must be learned.